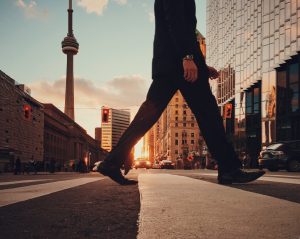 You must include documentation of your employment experience when submitting an Express Entry application for immigration. How can you do it if you've already only worked for yourself?
If you want to immigrate to Canada as a skilled worker through one of the Express Entry programs but have self-employed experience or have run a business without forming a formal corporation in the past, you must provide evidence of your entrepreneurial activities.
For investors and businesspeople applying for permanent residence under business immigration programs, there are different requirements. For those who want to immigrate under the Self-Employed Persons Program, there are additional requirements.
Regarding the documents confirming entrepreneurial activity, the official Canadian site states the following:
"If the applicant is self-employed, articles of incorporation or other evidence of business ownership, evidence of self-employment income and documentation from third-party individuals indicating the service provided along with payment details (self-declared main duties or affidavits are not acceptable proof of self-employed work experience)".
If the applicant is self-employed, he must present:
Articles of incorporation or other proof of ownership of a business
Registration certificate for a business or self-employed person 
License, if required for the type of your business activity  
a screenshot of a business website with a link
Photos of the place of employment (for instance, if you own a shop or a stand in the construction materials market, take a photo of it and attach it to the application; this will make it simpler for an immigration officer to understand what you do there)
Evidence of self-employment income:
Agreements and contracts with customers or suppliers
Work completion certificates
Pension fund certificates containing the amounts of contributions
Tax reports
Bank statements
Reference Letters
Reference letters from third parties, such as clients or suppliers, that list the services rendered and include payment details. In order for the immigration officer to get in touch with the client or supplier and confirm the legitimacy of the document, their contact information must be included in the letter.
Notarized Translation
All translations produced by a certified translator into English or French and notarized, as well as:
Affidavit of the translator
Copies of the original documentation
The more documents, the better. However, letters that the self-employed individual wrote themselves outlining their job responsibilities will not be accepted.
To ensure that the immigration officer has no doubts that you are an entrepreneur and that this is your primary occupation, you must attach all necessary documentation.
Do You Need Help Applying for Canada's Self-Employed Persons Program?
If so, Contact VisaPlace today. All our cases are handled by competent and experienced immigration professionals who are affiliated with VisaPlace. These professionals consist of lawyers, licensed paralegals, and consultants who work for VisaPlace Legal, an award-winning immigration firm that adheres to the highest standards of client service.
Ready for the next step? Book your 1 on 1 consultation now or call us at 1-877-296-0874.
Have a Question related to your Immigration Needs?
Fill out the FREE Immigration Assessment form and get a response within 24 hours to see if you're eligible.
The assessment form should take approximately 5-7 minutes to complete. We will get back to you within one business day to let you know if we can help.