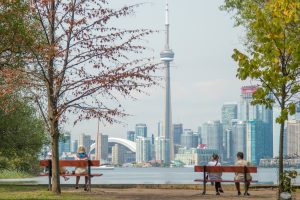 In early July 2022, Express Entry drawings for Federal Skilled Worker Program and Canadian Experience Class candidates will restart.
On April 22, Canadian Immigration Minister Sean Fraser made the announcement. With drawings commencing in July, IRCC should have 14 draws by the end of the year if they stick to their current schedule of one every two weeks. This means that each drawing should have an average of 3,992 Invitations to Apply. If these figures are correct, it will take more than four draws to eliminate individuals with a 481 or higher score. Applicants, on the other hand, can enter the Express Entry system at any moment.
What to Expect Before Express Entry Draws Resume
There are several actions we suggest taking immediately to prepare for the CEC and FSW draws coming in July 2022.
Submitting Express Entry Profile
Though July may seem far away, there are numerous compelling reasons to submit your profile to the Express Entry pool now. It will take time to prepare and submit your Express Entry profile.
You can enter the Express Entry pool sooner if you start planning and gathering your documentation as soon as possible. You can require information on travel papers, language exams, educational credential assessment reports, and so forth.
You'll be more likely to have your documentation in place by July and obtain an Invitation to Apply for Permanent Residence (PR) when the drawings commence in July if you start the process now.
Resubmitting Express Entry Profile
If you are already in the Express Entry pool awaiting the Canadian Experience Class and Federal Skilled Worker draws, some immigration professionals are suggesting to re-apply.
If your profile has changed in any way, you will want to reapply with all the updated information.
Work on Improving Your CRS Score
Given that the immigration objective for Federal High Skilled Program applicants in 2022 has been halved, candidates should consider measures to improve their Comprehensive Rankings System score, as well as other options for immigrating to Canada.
There are several ways to improve your CRS score such as:
Language
Work Experience
Studying in Canada
Education
PNP
Job Offer
Learn more about how to improve your CRS score in 2022.
Are You Interested in Immigrating to Canada?
If so, Contact VisaPlace today. All our cases are handled by competent and experienced immigration professionals who are affiliated with VisaPlace. These professionals consist of lawyers, licensed paralegals, and consultants who work for VisaPlace Legal, an award-winning immigration firm that adheres to the highest standards of client service.
Ready for the next step? Book your 1 on 1 consultation now or call us at 1-888-317-5770.
Have a Question related to your Immigration Needs?
Fill out the FREE Immigration Assessment form and get a response within 24 hours to see if you're eligible.
The assessment form should take approximately 5-7 minutes to complete. We will get back to you within one business day to let you know if we are able to help.