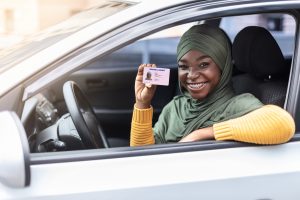 Depending on which city you immigrate to in Canada based on your daily routine, getting a driver's license and maybe even a car may be a high priority for you. Unless you are living in Vancouver, Montreal, or Toronto (Canada's most walkable cities) then you made need to learn what it takes to get a driver's license as a newcomer.
Car Insurance
Having car insurance when driving in Canada is mandatory. If you regularly drive a car that belongs to a relative or friend, you should make sure you're listed on their car insurance plan.
You can get different types of car insurance plans, including coverage for either or both:
injuries to yourself and damage to your car or
the costs of damages and injury to others if you're at fault in an accident
Your car insurance cost depends on the plan you choose and your:
age
driving record
living location
driving experience
The cost also varies between insurance companies. For this reason, you should:
make sure you understand what each plan covers
contact a few companies for details about the price of their insurance plans
Getting a Driver's License in Canada
The steps you need to follow to obtain a driver's license in Canada depend on which province or territory you are settling in. Below you can find each province's guidelines on getting a driver's license!
Transferring Your License in Canada
If you already have a driver's license, you may have the option to transfer your license to a Canadian driver's license based on the province you're moving to. Usually, in these cases, you will not need to retake a driver's road test so it's important to explore all the options when moving to Canada!
Related Article: Buying a Car in Canada as a Newcomer
Canada's Driving Laws and Rules
When driving in Canada, you must follow driving laws and you should take the time to learn the laws in your province or territory. Driving laws are strictly enforced in Canada. Penalties for breaking the law are generally severe. Read about some of the most important laws to know. For a full list of laws and rules about driving, get a copy of the driving guide issued by the department that regulates cars and driving in your province or territory. You can usually get these guides at service centers, online, and in stores
If you're in an accident
If you are involved in a car accident in Canada, it is a serious crime to leave the scene. This includes accidents with another vehicle or hitting a pedestrian. If you're in an accident you need to:
call 911
wait at the scene until the emergency services you called arrive
exchange information with the other driver (if the accident involves another vehicle), including:

name
address
telephone number
licence plate
driver's licence numbers
insurance company name
insurance plan number
Do You Need Immigration-Related Help?
If so, Contact VisaPlace today. All our cases are handled by competent and experienced immigration professionals who are affiliated with VisaPlace. These professionals consist of lawyers, licensed paralegals, and consultants who work for VisaPlace Legal, an award-winning immigration firm that adheres to the highest standards of client service.
Ready for the next step? Book your 1 on 1 consultation now or call us at 1-877-296-0874.
Have a Question related to your Immigration Needs?
Fill out the FREE Immigration Assessment form and get a response within 24 hours to see if you're eligible.
The assessment form should take approximately 5-7 minutes to complete. We will get back to you within one business day to let you know if we are able to help.