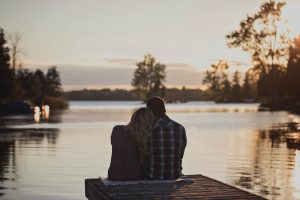 Many Canadian citizens choose to live abroad for a bit – whether it be for work, school, or even just leisure. It is common for them to meet a special individual who they eventually marry and sometimes even have children with. Usually, a time comes when the Canadian citizen wishes to move back to Canada with the new spouse and children.
________________________________________________________
Know Your Options
There are a few options to choose from when deciding to move back to Canada with your Canadian citizen spouse. These include:
Apply for Sponsorship Before Arriving in Canada
Being sponsored by your spouse to become a Canadian permanent resident while still living abroad. This is the most common sponsorship pathway. Here, you apply for Canadian permanent residence and wait until the Canadian government grants you permanent residence status in Canada. This can typically take between 6-12 months.
After you are accepted, you can either move to Canada right away or visit Canada to accept PR and then move there in a few months. After living in Canada for a few years, you may then apply for Canadian citizenship.
Apply for Sponsorship After Arriving in Canada
A second option is to arrive to Canada with your spouse on a visitor visa before applying for permanent residence. Your spouse will then apply to sponsor your for PR in Canada immediately after your arrival.
If you choose this pathway, you may also apply for a work permit at the same time as you submit the PR application, allowing you to work and access public health care and other benefits during the remaining waiting period for the PR application to be approved.
If you are only interested in getting permanent residency in Canada without citizenship and already have a temporary resident status (working, studying, or visiting) you may be eligible to apply for inland spousal sponsorship.
Inland and Outland Sponsorship Options
If you are only interested in getting permanent residency in Canada and already have a temporary resident status (working, studying, or visiting) you may be eligible to apply for Inland Spousal Sponsorship.
The Outland Spousal Sponsorship stream of the family sponsorship program allows a Canadian citizen or permanent resident to sponsor their spouse or common-law partner for Canadian permanent residence, regardless of where they are currently living.
Will My Child Be Considered a Canadian Citizen?
If at least one biological parent was born in Canada then yes, your child is considered to be a Canadian citizen.
If one or both biological parents were born in Canada, you will need to get the government of Canada to confirm that your children really are citizens. And to do so, you must apply for proof of citizenship before returning to Canada. You will also want to get Canadian passports for your children immediately after you receive proof of citizenship (more below on this).
If one or both biological parents were not born in Canada but have received Canadian citizenship, your children may not be considered Canadian citizens. In this case, you may have to sponsor them to bring to Canada with you.
Are You Interested in Applying to Live with Your Spouse In Canada?
If so, Contact VisaPlace today. All our cases are handled by competent and experienced immigration professionals who are affiliated with VisaPlace. These professionals consist of lawyers, licensed paralegals and consultants who work for Niren and Associates an award winning immigration firm that adheres to the highest standards of client service.
Ready for the next step? Book your 1 on 1 consultation now or call us at 1-877-296-0874.
Have a Question related to your Immigration Needs?
Click here to fill out the FREE Immigration Assessment form below and get a response within 24 hours to see if you're eligible.
The assessment form should take approximately 5-7 minutes to complete. We will get back to you within one business day to let you know if we are able to help.