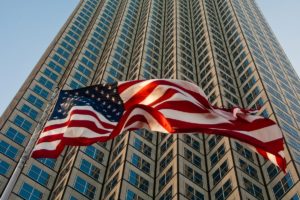 What is the H-1B Visa?
The H-1B Visa is a work visa that allows highly skilled workers to work in the United States. A high skill worker is a worker with a University education or extensive work experience. To apply for this visa, you must have a current job offer from a United States Company. Currently, many companies like Amazon and Google participate in this program. The program began in 1952 and in 2015 was expanded to allow the spouses of visa holders to work in the US. This change was implemented after a study was done in 2014 that examined the families of H-1B visa holders. Allowing spouses to work in the United States helped increase retention rates of people working in the United States on H1-B visas.
What Changed in 2018 and How Will It Affect H-1B Visa?
President Trump's administration is proposing revoking the spouse's right to work. This move would likely put 100,000 people out of work and would negatively affect the families of the H-1B visa holders. According to research study sited in Bloomberg, banning the spouses from work would likely raise familial tensions, damage family finances and cause social isolation for the spouses. This ban is seen as potentially being more harmful than before because many people have built careers in the United States using their ability to work using their spouse's H-1B visa. Additionally, workers holding H-1B visas may decide to relocate to countries that allow their spouses to work. Many of the corporations that sponsor high-skill workers for these visas are fighting against this ban.
How will the H-1B Visa Change Affect me?
Currently, this ban is not going to be applied retroactively. That means that if you currently hold a H-1B visa, your spouse's ability to work will not be affected. If you are considering applying for an H-1B visa, you should consult a US immigration lawyer about this ban's affect on  your situation.
Why Seeking Professional Help for an H-1B Visa is Important
Applying for an H-1B visa requires a great deal of preparation, including assembling the proper paperwork, following the proper procedures and knowing where to file and when. H-1B visas are also subject to annual quotas, so its essential that your application is submitted on time. With so many specific and timely requirements to fulfill, successful H-1B applications are often achieved with the help of a legal expert.
Why Hire Us to Help You With Your H-1B Visa Application?
We have over 20 years of experience in handling H-1B visa applications, and we know what steps and details that immigration officers considering when deciding whether to approve or deny an application bid. We have helped thousands individuals enter the U.S. with H-1B visas, and we can help you too! The first step towards a successful H-1B application is getting an assessment of your case. Fill out our US immigration assessment form and we will get back to you within 24 hours to discuss your eligibility and options.