How Reduced H-1B Visas Hurts US Banks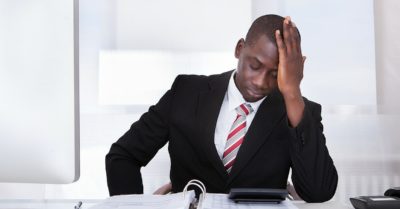 You're an IT professional with years of training and experience in the financial sector, but you can't find a decent job at home. The US offers so many employment opportunities for you… if only the government weren't clamping down on the number of H-1B visas it issues. Read on to learn how the H-1B visa shortage could affect the American banking system.
What Is an H-1B Visa?
US Citizenship and Immigration Services (USCIS) offer a variety of work visas for foreigners. One of them is the H-1B visa.
To qualify for this visa, you must have either at least a bachelor's degree or three years' work experience in your field, which must be considered a "specialty" field by USCIS. The agency defines a specialty field as one that would require at least a bachelor's degree. Many IT jobs fall into this category. You must earn a wage or salary from this type of job in order to apply for the H-1B visa.
What H-1B Visas Have to Do with American Banks
The banking sector in America has become much more technologically sophisticated over the years. As a result, it needs skilled IT professionals to stay innovative and efficient.
Here's the problem: there aren't enough Americans to fill those roles. So, American banks turn to foreign IT professionals to fulfill their hiring needs. The H-1B visa program enables banks to find IT staff to fill the gaps.
Over the years, H-1B visas have become politicized. Many politicians accuse the banking sector and other firms of relying on H-1B workers at the expense of American jobs. Some want to increase the fees for the H-1B visa. Another suggestion making the rounds is to reduce the number of visas even further.
Fact: H-1B Visas Are Already Difficult to Obtain
USCIS allots 85,000 visa petitions for the H-1B visa each on April 1st. In 2016, it took less than a week for applicants to exceed that cap.
If measures to make the H-1B visa process more difficult become law, then American banks (as well as other industries reliant on IT professionals) will have a harder time finding the right candidates to fill vacant positions.
Will an H-1B Reduction Cost American Jobs?
While many critics of the H-1B visa complain it hurts American workers, reducing the number of visas issued or increasing visa fees might actually weaken the US economy further.
Some experts say if US employers such as banks can't access the employees they need domestically,  then American businesses will take their companies offshore to find the staff they require. While it will cut costs for these firms (IT professionals working remotely from other countries tend to earn lower wages than their colleagues in the US), it will not help the American economy.
What Can H-1B Visa Applicants Expect During an Election Year?
American job creation (or lack thereof) becomes a political issue every election year. Candidates take aggressive stances on American economic growth. Some of them strongly criticize companies that hire foreign workers. They claim that these firms are hurting Americans who need jobs.
This type of rhetoric can make H-1B visa holders and applicants nervous, and understandably so. Their livelihoods depend on being able to work in sectors such as banking, providing valuable skills that the American worker force might not be able to supply. Applicants may already suspect their American colleagues feel disdain for them, regarding H-1B holders as taking jobs that should go to someone who was educated in the US. Presidential candidates' stances on economic development can amplify that anxiety.
Until a new US president assumes power, it's unclear whether H-1B visa holders and applicants have much to fear. What candidates say on the campaign trail can sometimes be radically different than the actions they take once elected. Being a president is about more than making (sometimes inflammatory) statements about how foreign workers steal American jobs. In order to affect economic change, the president has to work with other branches of government in order to enact public policy. And that process is neither quick nor easy.
Find a Trusted Immigration Law Expert to Help You Apply for an H-1B Visa
Applying for an H-1B visa isn't an easy process. That's why you need an experienced immigration lawyer to help you navigate the complexity of US immigration laws.
Are you interested in immigrating to the US or moving to Canada? If so, contact VisaPlace today.
All our cases are handled by competent and experienced immigration professionals who are affiliated with VisaPlace. These professionals consist of lawyers, licensed paralegals, and consultants who work for Niren and Associates: an award winning immigration firm that adheres to the highest standards of client service.
Click here to book a consultation with an immigration professional or fill out our FREE assessment and we will get back to you within 24 hours.
The content and comments of this blog are not legal advise and and may not be accurate or complete. If you require legal advice, contact a licensed legal practitioner directly. If you post on this blog, you assume full responsibility for disclosing your identity to the public and VisaPlace nor its affiliates are not responsible for protecting your privacy nor your identity concerning your participation in our blog and you assume any risks in participating.
Customer Reviews
Spectacular experience. Completely smooth process, they were able to answer any of my questions any time and I had peace of mind throughout the application time, which was invaluable. I have recommended them to other friends looking for assistance with their applications, and will continue to do so. Worth every penny.
Here, I would like to say thank you so very much for your kind support on extension my visit visa. I am touched and beyond words, I am grateful and thankful for your always help and cooperation. Have a wonderful day.
Great law firm with great staff. My lawyer Rania did a great job for my Canadian work permit and my daughters study permit. You are great in your work. And my Para Legal officer Alicea, you are just amazing. They did not rest until my job was promptly and properly done. Always there to answer my calls, reply my emails promptly. She tried her best and the results were amazing. I recommend visa place if you need the best immigration job. Many thanks to Rania and Alicea.