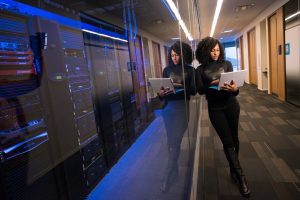 Previously, President Trump has voiced his opinion on making the H-1B visa requirements more restricted. Recently, the Chamber of Commerce and others challenged the Trump administration's visa rules issued in October. In October, the administration required US employers to pay foreign workers on the H-1B visa significantly higher wages than US workers. This would make it much more attractive to hire US workers for lower wages. They also intended to narrow the eligibility for the H-1B visa making fewer foreign nationals eligible.
Federal Judge Blocks Trump's Strict H-1B Rules
On Tuesday, November 24, a federal judge threw out these two Trump administration rules that limited the H-1B visa for foreign workers. The US District Judge, Jeffery White, ruled that the administration failed to follow the correct legal process.
"The COVID-19 pandemic is an event beyond defendants' control, yet it was within defendants' control to take action earlier than they did," White wrote.
"Defendants failed to show there was good cause to dispense with the rational and thoughtful discourse that is provided by the [Administrative Procedure Act's] notice and comment requirements," White concluded.
The Future for H-1B Visa in 2021
The US provides around 85,000 H-1B visas to high-skilled foreign workers who work for US-owned companies to improve the performance of those companies. Many of the H-1B visas go towards tech, engineering, or medical companies. The Trump administration has made many restrictions to different visas but they have gone after the H-1B visa specifically. With a new president coming into office in January 2021 we expect to see the H-1B visas under less scrutiny.