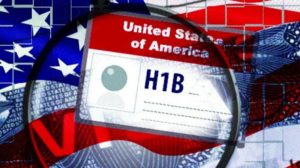 Lastest update on the H-1B applications being accepted in 2019.
The United States Citizen and Immigration Services (USCIS) has reached their yearly 65,000 H-1B visa cap for the fiscal year of 2019. This means that anyone who is currently applying for an H-1B visa may not be accepted until 2020.
There is an additional 20,000 applications to be approved for the US advanced degree exemption, known as the master's cap. The USCIS has reported that they have received many applications for the master's cap as well. "The agency will reject and return filing fees for all unselected cap-subject petitions that are not probated multiple filings".
USCIS will continue to accept and process petitions that are otherwise exempt from the cap.  Petitions filed for current H-1B workers who have been counted previously against the cap, and who still retain their cap number, will also not be counted toward the FY 2019 H-1B cap. USCIS will continue to accept and process petitions filed to:
Extend the amount of time a current H-1B worker may remain in the United States;
Change the terms of employment for current H-1B workers;
Allow current H-1B workers to change employers; and
Allow current H-1B workers to work concurrently in a second H-1B position.
What Should I Apply For Instead of the H-1B Visa?
Since applying for the H-1B visa could push your US immigration back till 2020 you may want to consider other options for immigrating to the US. There are several visas you may want to consider instead of the H-1B visa:
L1 Business Expansion Visa: L-1 visas are available to employees working for companies outside the United States such as in Canada that have branches, subsidiaries, affiliates or joint venture partners in the United States
J-1 Visa Cultural Exchange Visa: The J-1 visa is used by international visitors to enter the United States temporarily for educational or cultural exchange purposes. Participants of the Exchange Visitor Program are expected to return to their respective home countries to utilize the skills that they acquire while in the U.S.
O-1 Extraordinary Ability Visa: The O-1 temporary visa is intended for people who possess extraordinary skills in arts, sciences, business, education, or athletics, or who have a solid track record of extraordinary performance in the motion picture and television industry and have been identified and acknowledged domestically and internationally for their excellence.
If you're interested in moving to Canada instead of the US to get permanent residency you may want to look into these immigration programs:
Express Entry: The Canadian Express Entry program benefits individuals and families around the world wishing to make Canada their new permanent home.
Provincial Nominee Program: Intending immigrants under PNP should have the necessary skills, proper education, sufficient work experience, and a passing language examination result for semi or low-skilled trades or professions.
Federal Skilled Trades Program: Under the recently created Federal Skilled Trades Program (FSTC), one is able to obtain "permanent residency" in Canada by working in a specific trade. The objective of the FSTC is to meet the demands of the Canadian workforce.