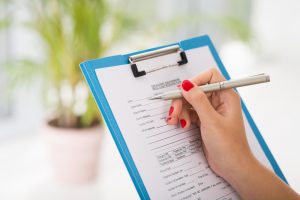 The Form I-94 is a requirement for foreign nationals entering the US for a temporary amount of time. All people except for US citizens, permanent residents, those with US immigrant visas, and most Canadian citizens visiting or in transit, are required to fill out the form. A Customs and Border Protection officer will attach the I-94 Form to the nonimmigrants visitor's passport. The visitor must leave the US on or before the departure date on the Form I-94.
When exiting the US, the visitor should surrender the Form I-94 to the commercial carrier or to the CBP Officer.
Do I Need the Form I-94 When Visiting the US?
If you are visiting the US by land border ports of entry then you will still need to use an I-94 form. If travelers need the information from their Form I-94 admission record to verify immigration status or employment authorization, the record number, and other admission information they are encouraged to get their I-94 Number.
When You Don't Need the I-94 Form
If you are visiting the US and arriving by air or sea, you will no longer be required to complete the I-94 Form at Customs and Border Protection. The Customs and Border Protection (CBP) now collections travelers' arrival/departure information from their election travel records.
Do You Need Help Visiting the US?
If so, Contact VisaPlace today. All our cases are handled by competent and experienced immigration professionals who are affiliated with VisaPlace. These professionals consist of lawyers, licensed paralegals, and consultants who work for VisaPlace Legal an award-winning immigration firm that adheres to the highest standards of client service.
Ready for the next step? Book your 1 on 1 consultation now or call us at 1-888-317-5770.