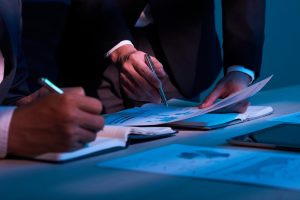 Are you considered a public charge and inadmissible to the United States? The ground of inadmissibility are reasons a foreigner could be denied entry, a visa, or a green card in the United States that doesn't apply to everyone. The term "public charge" is a type of ground of inadmissibility, in this case, someone that needs government benefits. When deciding to grant or deny an applicant, an immigration offer must decide whether that person is likely to become dependent on certain government benefits in the future. In some cases, you may want to petition against being considered a public charge with an I-601 Waiver!
Do I Need to File an I-601 Form?
The I-601 Form Waiver is for those individuals that are admissible to the US and are seeking to receive an immigrant visa, adjustment of status, certain nonimmigrant statuses, or certain other immigration benefits. This is the form you will need to complete in order to waive grounds of inadmissibility.
The following candidates are able to submit a I-601 waiver:
Individuals who are ineligible to be admitted to the U.S. as an immigrant
Individuals who are ineligible to adjust status in the United States
Certain nonimmigrant applicants who are inadmissible
Processing Time: 4 to 6 months
Cost: $930
Supporting Documents for Form I-601 Waiver
The supporting documents needed to successfully waive inadmissibility to the US depends solely on your specific case. Some of the documents you may need for your I-601 waiver include:
Affidavits from you or other individuals
Police reports from any country you lived in
Complete court records about any conviction or charges from any country
If applicable, evidence of rehabilitation
Any evidence you may wish to submit to establish that your admission to the United States would not be against the national welfare, public safety, or national security
Medical reports
Proof of extreme hardship (if needed)
Immigration Lawyers Can Help You File an I-601 Waiver
The I-601 waiver application process can be complex and with the level of importance, it is highly recommended to speak with an immigration professional. It is crucial to have professional representation as immigration officials will examine your submission very closely! Book a consultation today with our immigration professionals to discuss your case!