5 Things Every Employer Should Know Before Applying for LMIA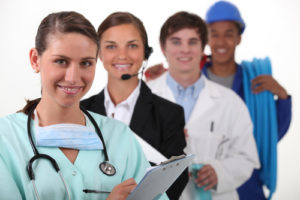 With over 330,000 temporary foreign workers currently in Canada, it's safe to say that Canadian employers rely on the experience and skills of internationally trained workers. In most cases, temporary foreign workers enter the country tied to a specific job and employer.
If you're an employer looking to hire foreign workers, chances are you may first have to apply for a Labor Market Impact Assessment (LMIA) depending on your circumstances and how many workers you wish to hire.
So, what exactly is a LMIA, and how does it work? We're going to explain some of the basics, including the steps you need to take when applying for LMIA, below.
Note: This is by no means a legal document. If you are in need of legal information, please see the Immigration and Refugee Protection Act and Regulations. 
What is LMIA?
A Labor Market Impact Assessment will be able to confirm there is a need for foreign workers to fill the jobs you have vacant, and that Canadian workers cannot fill these positions at this time due to a lack of availability in the market.
Your LMIA will arrive in the form of a confirmation letter that has been issued by a department of the federal government of Canada, usually Employment and Social Development Canada (ESDC).
A positive or neutral LMIA will mean that:
As a Canadian employer, you are in need of a temporary foreign worker.
You've already taken steps and have made a genuine effort to employ either a Canadian citizen or a permanent resident of Canada, but there were no candidates with the correct skills or qualifications for the job.
As a Canadian employer, you're willing to train Canadian citizens or permanent residents of Canada, however the current circumstances do not allow for such a process.
You're willing to complete a Transition Plan if the wage you're offering meets, or is above, the provincial/territorial average hourly wage.
You're hiring a foreign worker on a temporary basis, until a local candidate becomes available.
Bringing a temporary foreign worker to Canada will probably have either a positively or neutrally affect the Canadian labour market.
Applying for an LMIA
There are various steps you need to take when applying for an LMIA, and we're going to go over these below:
1. Determine the skill level
The first step when applying for an LMIA is to determine the skill level of the intended occupation. In order to do this, you should check out the National Occupational Classification (NOC) system.
NOC is the nationally accepted system for Canada's job groups and titles, with each group allocated its own four-digit code which classifies occupation-type according to job nature and skill level.
An overview of the NOC 2011 classification structure can be found here.
2. Meet minimum advertising requirements
You must take the necessary steps to prove you have made a genuine effort to employ a Canadian citizen or permanent resident. ESDC can reserve the right to require further advertising for any job if it is under the impression a broader level of advertisement may find Canadian or permanent residents who would qualify for the job.
3. Meet or exceed the median wage rate
The median or prevailing wage rate is worked out by looking at the average hourly wage for your requestional occupation, according to your specific geographical location. Your wage rate should not fall below this rate.
4. Check the special conditions
Depending on which industry sector you are hiring the temporary foreign worker from, you may find certain special conditions apply. This includes live-in caregivers, seasonal agriculture work, and some occupations that may require lower standards of training.
5. Check you meet eligibility requirements
As mentioned above, you can only be successful in your LMIA application if you cannot find a Canadian citizen or permanent resident who is suitable for the job, and the hiring of your temporary foreign worker will not impact negatively on the Canadian labor market.
6. Submit your application
You can submit your application for LMIA to Service Canada before identifying your temporary foreign worker.
7. Contact your foreign worker
Once Service Canada have approved the job offer, you can then send a copy of your LMIA confirmation letter to your chosen temporary foreign worker, along with a signed offer of employment and a contract for employment. At this point, you should also advise that they apply for a work permit via CIC.
Your chosen foreign worker can then either apply for a work permit at a visa office abroad, at port of entry, or if legally permitted, from within Canada. It should also be noted that if a positive or neutral LMIA confirmation letter is received, it does not necessarily guarantee that the temporary foreign worker will be issued with a work permit.
8. Ensure they meet all requirements
CIC will have to be assured that your chosen temporary foreign worker is adequately skilled and qualified for the job, as well as meeting all certification and licensing requirements that apply to regulated occupations in Canada.
Your chosen foreign worker may also require a medical examination, depending on the type of work they will be undertaking, and where they have been living for the past year.
Depending on your foreign worker's country of citizenship, they may also need a temporary resident visa (TRV) to enter Canada.
Additional criteria
You should always use a new LMIA application form that applies specifically to each stream in the Temporary Foreign Workers Program. Your application should include a signed statement that you, as the employer, will abide by the program's requirements at all times. Ensure you select the relevant application form according to the type of worker you require.
If it is your first time applying for LMIA, you also need to provide a business permit or licence.
If you have previously applied for LMIA, and are now in a position where you are applying for LMIA again, you must prove you have met all the conditions laid out previously in your last confirmation letter/s.
Exceptions
Some work categories are in fact exempt from LMIA, and you can check to see if you are exempt via Citizenship and Immigration Canada (CIC), and its guide entitled 'How to Hire a Temporary Foreign Worker'.
What happens if your LMIA comes back negative?
If Service Canada reaches a negative decision about your LMIA, you will be informed. If you happen to disagree with Service Canada's decision, and have new information that could potentially affect the decision, this can be submitted to the Service Canada Centre, the address of which is detailed on your refusal letter. Service Canada will then re-assess your request, taking any new information into account.
Need help with your LMIA application?
Whether you're an employer looking for further advice about LMIA, or interested in applying to be a temporary foreign worker yourself and in need of immigration services, contact the team at VisaPlace today. Use the online form to book an initial consultation to find out more about how our services could help you.
The content and comments of this blog are not legal advise and and may not be accurate or complete. If you require legal advice, contact a licensed legal practitioner directly. If you post on this blog, you assume full responsibility for disclosing your identity to the public and VisaPlace nor its affiliates are not responsible for protecting your privacy nor your identity concerning your participation in our blog and you assume any risks in participating.
Customer Reviews
Migrating is a hard task for anyone. Finding a job is even harder. Once I got a job offer, things started moving rapidly. So, I called used VisaPlace (Niren and associates) to assist with the process. Rania and Richard deserve the utmost respect in getting the job done. They have been patient with me and some set backs. Very professional.! Hands down, money was well spent. Thanks Rania and Richard, you make an awesome team. You'll definitely have a repeat customer with me !! I was very impressed at how well they were organized and had a positive experience. Very good and professional work led to a successful outcome. I highly recommend using VisaPlace.
I'll like to say I had an awesome initial consultation with Rania Abboud. She was knowledgeable, made the initial process easy and understood my situation. I am excited and hopeful to continue consulting this company. You do a great job for immigrants. Also, Natalie Walcz was great, she handled my situation professionally. Great team. Definitely assets to your company.
Completely smooth process. Rania did a great job in my Canada work permit. The team is absolutely competent and knowledgeable. Alicea was so amazing and was able to answer any of my questions immediately. I had peace of mind throughout the application. I would recommend them to other friends looking for assistance with their applications.