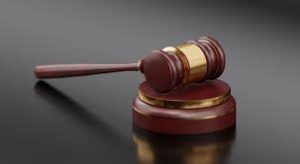 If you have a criminal record such as a felony conviction, you may have difficulty entering Canada.
Can I Enter Canada with a Felony Conviction?
Canada has strict rules when it comes to admitting people with criminal records. Essentially, if you have been convicted of an offence that occurred less than 10 years ago, in most cases, you are inadmissible to Canada. This means that if you wish to visit Canada or work, you will require a special permit, called a Temporary Resident Permit (TRP) to be admitted.
A TRP can be obtained, if you are American, at the Canada/US border. However, getting a TRP this way could prove challenging. TRPs are not easy to get. You have to prove that your felony conviction should not prevent you from entering Canada and that your need for entry outweighs reasons for denial. Applying for a TRP at the border could result in a refusal and you could be turned away.
The other method of applying for a TRP is at the Canadian Consulate. This process could take a number of months but if you are pre-approved then when you come to the Canadian border, you should have no trouble be admitted to Canada.
How Long Can I stay in Canada on a TRP?
If you are admitted to Canada on a TRP, you can stay in Canada during the validity of the TRP. TRPs are usually valid for 6 months but could be less depending on the situation. If you have reason to enter Canada multiple times, you could apply for a TRP that is multiple entry. It is up to the immigration officer to issue you one or not.
How Do I Know If My Felony Charge or Criminal Record Makes Me Inadmissible to Canada?
Generally, most offences render you inadmissible to Canada. The best way to know whether your conviction will prevent you from entry to Canada is to consult with an immigration professional such as a lawyer. The lawyer will do an "equivalency analysis" to see if your offence in your home country will prevent you from entering Canada. If this is the case, then you will need a TRP.
Rehabilitation Request
You have several options to try to overcome this inadmissible status. If your sentence for the conviction was some years back, you can apply for "rehabilitation." Essentially, Canada may let you in if you prove that your life is now stable and that you are not likely to be involved in other criminal activity.
If 10 years have passed since your conviction and punishment, you can ask to be "deemed rehabilitated." Bring all of your criminal status papers with you to the closest Canadian consulate to you and the agent will review them and decide if you qualify. Agents consider the type of crime, whether it would have been punished in Canada by a prison term of less than 10 years and the amount of time that has passed. There is no fee for this request, but you may be denied entry if you are not deemed rehabilitated.
Individual Rehabilitation Application
Another option is to file an application for individual rehabilitation at a Canada visa office closest to you. Do this well in advance of your planned travel date, since it can take up to 12 months to process. You must show that at least five years have passed since the termination of any penalty for the conviction, including a prison term and probation. You also have to submit information showing that you are not likely to commit further crimes, and you must pay a fee. The fee ranges from $200 to $1,000 in Canadian dollars depending on how serious the crime was. Rehabilitation of either sort is valid for the rest of your life as long as you have no further criminal record.
Need Help Entering Canada?
If you need to enter Canada and feel that you may have difficulty then plan ahead. Contact an immigration lawyer for a consultation about your felony conviction or criminal record in order to determine if you are inadmissible to Canada. If you are get help with a TRP.
Why Seeking Professional Immigration Help Is Important
While the procedures for entering Canada after a felony may not seem complicated, some applicants apply without seeking any help from an immigration lawyer, thinking that they can do it themselves. For TRP applications, there is actually a higher risk of refusal in cases where the application is not properly prepared. The standards are very high. We find that the number one reason why applications are denied is due to forms not being correctly filled out. It is a shame when someone can not fulfill their dreams because of one missed document or key attribute. You can increase your chances at getting an approval on your TRP or rehabilitation applications with the assistance of professional immigration experts.