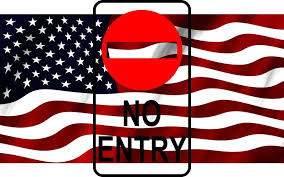 It is not always clear what kind of criminal convictions will result in your being denied entry to the United States. A DUI, in particular, can result in your inadmissibility to the United States, especially if there are additional criminal convictions or multiple DUI offenses on your record.
Entering the United States with a DUI
When someone is denied entry to the United States, it can be highly embarrassing and distressing. You will not be allowed to enter the country even if you have plans or people waiting for you, and you will have to return back to your home country either by turning around or waiting for the next flight home.
Waivers for being denied entry to the United States
If you intend to travel to the United States and are concerned about being denied entry because of a DUI, there's good news! There is a special document you can apply for that will allow you into the country. This document is called a United States waiver of inadmissibility, and this document allows you to overcome your inadmissibility for the duration of its validity.
Speak to an immigration professional about obtaining a United States Waiver of Inadmissibility
Obtaining a United States waiver of inadmissibility is not an easy task. Applicants must go through a lengthy wait period of between six to nine months on average, which is why it is so important to speak to a licensed immigration lawyer or immigration attorney in advance of your travel to see if you are inadmissible to the United States and obtain assistance with your application.
Applications for a waiver of inadmissibility can be overwhelming, so it is best to seek advice from a immigration professional to ensure your application is prepared properly and you don't risk a denial for a mistake or omission. Do you have a DUI and need assistance entering the United States? Please contact us!