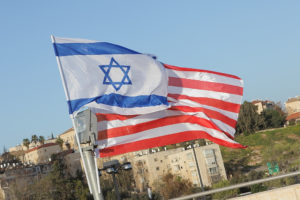 Recently, the Israeli office of Population and Immigration Authority announced that E-2 Visas will become available for Israeli nationals starting on May 1st, 2019. The E-2 Treaty Investor Visa is a non-immigrant visa for investors who can purchase an existing company or start up a brand-new company and continue to renew the visa as the company is maintained. These visas are available to nationals of countries that hold treaties with the United States. Those who hold an E-2 visa its very convenient for them to enter, work, and live in the US.
Please submit applications in a binder, divided into sections by lettered or numbered tabs. Every file MUST include an E visa application for an employee.
Those Israeli nationals who are interested in applying for the E-2 visa can begin gathering required documents to be prepared to send in the application on May 1st.
The E-2 visa category for Israelis is not yet in effect.  The Embassy and Branch Office will issue a press release as soon as the E-2 Investor Visa is available to Israeli nationals.  However, the Branch Office accepts applications submitted on behalf of Israelis who hold dual citizenship with countries that maintain a treaty investor with the United States.
All Israeli companies seeking E-visas for their owners or employees must apply at the Branch Office in Tel Aviv and establish that the trading enterprise or investment meets the requirements.  The company and applicant have the burden of demonstrating fulfillment of requirements for Treaty Trader/Investor status under 9 FAM 402.9.  For both first-time applicants and renewals, the company must submit supporting documents, including the individual application for the employee, by mail.
If USCIS authorized a Change of Status to E for a person in the United States, that status is only valid as long as you remain in the United States.  To obtain an E-visa, the company and applicant must submit a complete package by mail as per first time applicants.
Are You Interested in the E-2 Visa? We Can Help!
If so, Contact VisaPlace today. All our cases are handled by competent and experienced immigration professionals who are affiliated with VisaPlace. These professionals consist of lawyers, licensed paralegals, and consultants who work for Niren and Associate award-winning immigration firm that adheres to the highest standards of client service.
Ready for the next step? Book your 1 on 1 consultation now or call us at 1-888-317-5770.
Have a Question related to your Immigration Needs?
Click here to fill out the FREE Immigration Assessment form below and get a response within 24 hours to see if you're eligible.
The assessment form should take approximately 5-7 minutes to complete. We will get back to you within one business day to let you know if we are able to help.