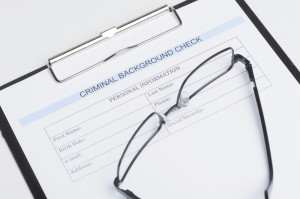 Having a criminal record is one of the most common reasons that someone would be denied entry to the United States. This means that when a traveler reaches a US customs checkpoint either in an airport or at the border, their criminal record will sometimes render then inadmissible to the country and they will have to return home right away.
Canada is the same, where a criminal record will render you inadmissible to the country. If you try to enter Canada with a DUI, you will almost certainly be denied entry.
Denied Entry to the U.S. Due to a DUI
If you try to enter the United States with a DUI, you may be denied entry depending on the DUI charge and the circumstances surrounding it. However, even if you have a DUI conviction you can still enter the United States by way of a United States waiver of inadmissibility, if you are approved for one.
Obtaining a United States Waiver of Inadmissibility
The laws that dictate what type of criminal records will cause you to be denied entry to the United States are very complicated and sometimes it can be difficult to determine if your own legal situation will cause you to be denied entry.
If you speak with a licensed immigration lawyer well before your travel, they can help you determine if you will be inadmissible and if there are steps that you need to take. One of these steps is applying for a United States waiver, which is a temporary document that will allow you into the country. However, these applications need to be made well in advance of your travel because they can take several months to process.
Have You Been Denied Entry to the United States for a DUI?
Do you want to visit the United States, but have a DUI? All of Niren & Associates' cases are handled by independent, licensed and award winning Canadian and U.S. lawyers who adhere to the highest standards of client service. If you have been denied entry to the U.S. for DUI, we may be able to help. Contact us to book a consultation.