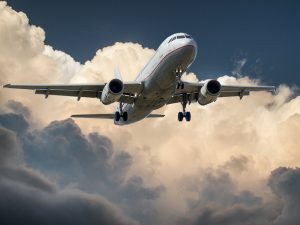 The US CDC announced new COVID-19 testing requirements for air passengers arriving from China, Hong Kong, and Macau on Wednesday, December 28, 2022. All travelers aged 2 and older must be tested no more than two days before departure and show a negative test result to the operating airline, regardless of nationality or vaccination status, beginning at 12:01 a.m. (Eastern time) on Thursday, January 5, 2023.
CDC is announcing this step to slow the spread of COVID-19 in the United States during the surge in COVID-19 cases in the PRC. These data are critical for effectively monitoring the case surge and reducing the possibility of the entry of a novel variant of concern. The CDC will continue to monitor the situation and adjust our strategy as needed.
What Are the New Requirements and Who Will They Apply To?
Beginning at 12:01 a.m. ET on January 5, all air passengers two years and older departing from the PRC will be required to get a test (such as a PCR test or an antigen self-test administered and monitored by a telehealth service or a licensed provider and approved by the Food and Drug Administration or the relevant national authority) no more than two days ahead of departure and display a negative test result to the airline upon departing.
The requirement applies to all passengers on the plane, despite nationality or vaccination status.
This will also apply to people traveling from the PRC via third-country transit, as well as passengers connecting through the US to other destinations.
In addition to direct flights from the PRC, passengers transiting through Incheon International Airport, Toronto Pearson International Airport, and Vancouver International Airport on their way to the US will be required to present a negative COVID-19 test if they have been in the PRC in the last 10 days and no more than 2 days before their departure to the US. These three transit hubs serve the vast majority of passengers traveling from the PRC and Special Administrative Regions. The CDC states they will continue to monitor travel patterns, adjust their approach as needed, and keep Americans up to date as soon as possible.
Passengers who tested positive more than 10 days prior to the flight can provide documentation of COVID-19 recovery in lieu of a negative test result.
Airlines must confirm the negative COVID-19 test result or provide documentation of recovery for all passengers before boarding or denying boarding.
Do You Need Help Immigrating to the United States?
If so, Contact VisaPlace today. All our cases are handled by competent and experienced immigration professionals who are affiliated with VisaPlace. These professionals consist of lawyers, licensed paralegals, and consultants who work for VisaPlace Legal, an award-winning immigration firm that adheres to the highest standards of client service.
Ready for the next step? Book your 1-on-1 consultation now or call us at 1-888-317-5770.
Have a Question related to your Immigration Needs?
Fill out the FREE Immigration Assessment form and get a response within 24 hours to see if you're eligible.
The assessment form should take approximately 5-7 minutes to complete. We will get back to you within one business day to let you know if we are able to help.