What Are the LMIA Application Fees and Wait Times?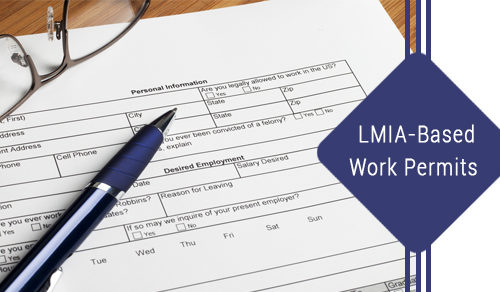 If you're planning on hiring foreign workers under Canada's Temporary Foreign Worker Program (TFWP), you most likely need a labour market impact assessment (LMIA). And if you've never applied for one before, you most likely have a number of questions about the LMIA requirements as well as the process. How much does it cost? How long will an LMIA take? Read on to learn more about processing your LMIA request.
What Does an LMIA Cost to Process?
You will have to pay $1,000 to the Canadian government per LMIA application. Let's say you need to hire three foreign workers. You'll need to pay Employment and Social Development Canada (ESDC) $3,000.
The processing fee is in Canadian dollars. You can pay by certified cheque, money order, Visa, MasterCard or American Express.
What happens if your LMIA is denied (that is to say, there are Canadian citizens or permanent residents able, ready and willing to work in the position you're trying to fill)? You won't get your money back. If you want to appeal the ESDC's decision, you'll have to submit a new LMIA… and pay another $1,000 per position. The only way you'll get refunded is if the ESDC didn't process the correct amount.
Let's say the LMIA said that there aren't Canadians that can fill this position. You've gotten the go-ahead to hire foreign workers. However, you've still paid quite a bit of money to go through this process, and you believe you should be compensated for it. Don't plan on trying to recover the fee from the foreign workers. ESDC has a policy prohibiting employers from doing so.
How Long Will It Take to Process an LMIA?
LMIA requirements stipulate that you must submit your LMIA application six months in advance of the job's anticipated start date.
There are exceptions to this rule. If a position is in an industry with incredibly high demand, or the position is very high-paying, the waiting period is a mere ten days. Applicants to jobs with very short durations can also be fast-tracked.
You're probably reading that and thinking, "Six months is a long time if my employee doesn't fall into the categories, which can be fast-tracked. I need to fill these positions right now." And after reading about the cost, you may also begin to sour on the idea of bringing a foreign worker to Canada. The situation wasn't always this way, though.
How the Government Changed the TFWP
Sometimes, change is good. It makes things better. In the case of the TFWP, many would argue that the changes the government made to the program had the opposite effect.
At the end of 2014, the Harper government made changes to the TFWP. The application fee rose from $275 to $1,000. In addition, the number of applications accepted dropped dramatically.
Many temporary foreign workers and advocacy groups were upset about these changes. In addition, many employers who rely on foreign workers made their displeasure known to the government. Justin Trudeau's government has stated it will review the program and make changes to it, though as of October 2016, a year after the Liberal party's rise to power, nothing has happened. One of the Liberal party's policies is to change the $1,000 LMIA fee for live-in caregiver positions. Immigration minister John McCallum has gone on the record as saying he'd like to do away with LMIAs entirely.
The government made it more difficult to bring foreign workers into Canada because of criticism that these workers were taking jobs away from Canadians. Foreign workers and their advocates don't buy into that argument, though. They believe the government simply doesn't want more foreign workers in the country, regardless of how many jobs they take that Canadians genuinely don't want. To wit, the federal government exempted provinces in Atlantic Canada from some of the TFWP's rules so that seafood processing companies could bring in an unlimited number of foreign workers to meet constant labour shortages in that industry.
As long as Canadian citizens and permanent residents refuse to fill certain jobs, the need for foreign workers will remain. At the same time, there will always be Canadians (be they politicians, labour union members, or average Joes) who will argue vociferously that these people are taking jobs away from Canadians. Any decisions the government makes will have to appease both of these groups, which is, of course, an impossibility.
Turn to a Trusted Immigration Law Expert to Bring Foreign Workers to Canada
If you're looking to bring foreign workers to Canada, you need an experienced immigration lawyer to help you navigate the complex set of laws and regulations governing this type of employment. One mistake on your part could destroy your chances of successfully filling an urgent position with a foreign worker.
Are you interested in immigrating to the U.S. or moving to Canada? Contact VisaPlace today.
All our cases are handled by competent and experienced immigration professionals who are affiliated with VisaPlace. These professionals consist of lawyers, licensed paralegals and consultants who work for Niren and Associates an award winning immigration firm that adheres to the highest standards of client service.
The content and comments of this blog are not legal advise and and may not be accurate or complete. If you require legal advice, contact a licensed legal practitioner directly. If you post on this blog, you assume full responsibility for disclosing your identity to the public and VisaPlace nor its affiliates are not responsible for protecting your privacy nor your identity concerning your participation in our blog and you assume any risks in participating.
Customer Reviews
I could not have asked for more! The VisaPlace team are extremely professional, they know their stuff. They gave me great information, prepared my work visa application and then prepared me for the submission process. I was successful. Got my visa. 5 stars! I would give them 6 if I could.
This is not an exaggeration!!! I was truly impressed with the way VisaPlace consultants handled my case. The consultants- Emily, Lauren, Takunda and Lisa, took their time to explain to me in great deal how they were going to approach my case and how they would handle setbacks, if any. Their professionalism and knowledge of the law were superb. The minor setback that came up was quickly addressed by the team. The team constantly kept me updated on the progress/status of my application; they quickly responded to my questions/concerns. They had predicated my permanent residency to be processed within 6 -12, and Indeed it was processed and completed within 6 months. Based on my personal experience, Emily and Lauren's team are the best! They deserve 5 stars!!!!!!!!!!!
VisaPlace helped me sponsor my husband to become a Permanent Resident of Canada. They were extremely professional. Every step along the way was explained fully and expertly taken care of. The staff responded immediately to any questions and always handled our concerns fully, taking as much time as we needed to understand where we were at in the immigration process and what to expect next. I would recommend VisaPlace with no hesitation at all. I'm sure if we had tried to navigate the immigration process ourselves, it would have been much harder.