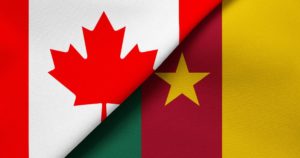 Canadian Embassy in Cameroon Near Me
Yaounde
Street Address:
Canadian High Commission
Immigration Section
Immeuble Stamatiades
Place de l'Hotel de Ville
Yaounde
Mailing Address For Canadian Embassy in Cameroon:
Canadian High Commission
Immigration Section
P.O. Box 572
Yaounde
Cameroon
Tel.: (237) 223-23-11
Fax: (237) 222-10-90
E-mail Address: yunde@international.gc.ca
Website: http://www.yaounde.gc.ca
Additional information about this Canadian Embassy in Cameroon :
The Canadian Embassy in Cameroon is also responsible for handling visitor visas from Cameroon, Central African Republic and Chad.
Commercial trade between Canada and Cameroon continues to grow each year, and both countries work together to encourage the development of human rights, democratic values, economic growth and regional stability in Cameroon.
Why You Should Contact a Lawyer First
It is important to remember that when applying for Canadian Immigration, you are required to submit your application to the Canadian Embassy of your nationality. However, there are some exceptions to this rule. You should always contact an immigration lawyer to assist you with the procedures associated with the Canadian Embassy of your region because the Canadian Embassy in Cameroon may have its own set of special rules and procedures.