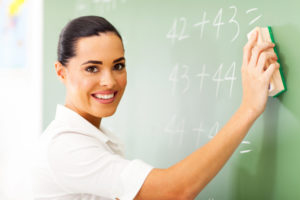 Earlier in the year, Citizenship and Immigration Canada (CIC) announced that the new Federal Skilled Worker program will be open to educators, lecturers, professors and teaching assistants who are interested in immigrating to the country.
Canada's New Federal Skilled Worker List Needs Teachers
Interestingly, it's the first time since 2008 that educational occupations have been added to the list for eligible FSW occupations. These fall under two separate categories:
University professors and lecturers (NOC 4011)
Early childhood educators and assistants (NOC 4214)
The FSW Program
What is the FSW program? It's a program that enables skilled workers to apply for Canadian permanent residency without the need to first secure a Canadian job offer or have a relative already in Canada. Those eligible (i.e. skilled workers on the list of eligible occupations) can apply for a Canadian permanent residency visa which, if successfully awarded, allows them to live and work in Canada, in any provinces and territories outside of Quebec.
Candidates are awarded on a points-based system, with a total of only 25,000 applications accepted in total this year, including a maximum 1,000 applications for any one occupation on the list.
Who is Eligible?
There has already been a bit of confusion about exactly who is eligible for this scheme, but the important thing to remember is that it comes down to more than just a job title when determining who can apply.
Luckily, Canada's National Occupation Classification (NOC) Database has described each occupation, and applicants can help discover if they are eligible.
Below we're going to go over each occupation in a little more detail:
Professors and Educators
This occupation applies to professors, lecturers, researchers, instructors and educators, including those who actively teach courses to undergraduates and graduates, as well as department heads.
Their duties should include:
Teaching at least one subject to students at undergraduate or graduate level
Preparing and giving lectures
Conducting discussion groups or laboratory sessions
Advising students on matters of academia or career
Conducting research in their chosen fields and publishing findings in journals or scholarly books
Early Childhood Educators and Assistants
This occupation seems to cover a much broader spectrum of those involved in the education of children, including those who work at daycare centers or early development settings.
Duties for early childhood educators include helping to develop and deliver childcare programs, as well as planning and maintaining a nurturing, safe and healthy environment while assessing children's abilities and leading activities and early development.
Educator assistants play a much more supportive role and help childhood educators implement their programs, maintain equipment, and attend meetings, along with preparing snacks and assisting children with tasks such as eating and dressing.
Are You Interested in Applying for the FSW Program?
If you are interested in the FSW program or are in need of immigration services, contact us today to book an initial consultation and find out more about our services.