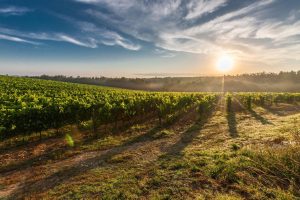 On May 8th, 2023, Immigration Minister Sean Fraser stated that the Agri-Food Pilot Program will now operate until May 14, 2025. The pilot was established to aid with the transition of skilled agricultural and food industry professionals to permanent residence in Canada.
The Minister also declared that the annual occupational caps would be lifted. According to Immigration, Refugees, and Citizenship Canada (IRCC), lifting these restrictions will allow more qualified people to apply. By the end of the year, IRCC will also make more modifications. The department will gradually implement fresh adjustments to the pilot, such as:
Expanding open work permit access to family members of pilot program participants, regardless of occupational skill level
Allowing unions to attest for a candidate's work experience in lieu of employer reference letters
Applicants residing in Canada will be offered the option of meeting the job offer requirement, which includes the offer's median income requirement, or meeting the education requirement (which includes an educational credential assessment verification)
For vulnerable workers, the pilot will begin accepting work experience gained through an open work permit. According to IRCC, this will allow more workers to qualify.
What Is the Agri-Food Immigration Pilot Program?
The Agri-Food Immigration Pilot Program in Canada was created in 2020 with the goal of assisting in the reduction of labor shortages in the meat processing, mushroom and greenhouse production, and livestock-raising industries.
When it was first launched, IRCC stated that it will admit up to 2,750 principle applicants plus their family members per year for the next three years.
The pilot's application deadline was expected to end on May 14, 2023.
According to recent job vacancy data from February 2023, there are over 243,000 individuals engaged in the Agriculture, Hunting, Fishing, and Forestry sector in Canada, with over 14,000 open positions. The COVID-19 epidemic wreaked havoc on the industry, causing factory closures, market fluctuations, and supply chain delays.
Are You Interested in Learning More About the Agri-Food Immigration Pilot?
If so, Contact VisaPlace today. All our cases are handled by competent and experienced immigration professionals who are affiliated with VisaPlace. These professionals consist of lawyers, licensed paralegals, and consultants who work for Niren and Associates an award-winning immigration firm that adheres to the highest standards of client service.
Ready for the next step? Book your 1 on 1 consultation now or call us at 1-888-317-5770.
Have a Question related to your Immigration Needs?
Click here to fill out the FREE Immigration Assessment form below and get a response within 24 hours to see if you're eligible.
The assessment form should take approximately 5-7 minutes to complete. We will get back to you within one business day to let you know if we are able to help.