How to Defend Yourself From Immigration Raids
Recently the raids of undocumented criminals have started in cities across America. Many undocumented immigrants, without a criminal record, are wondering what they should do if an ICE agent comes to your door.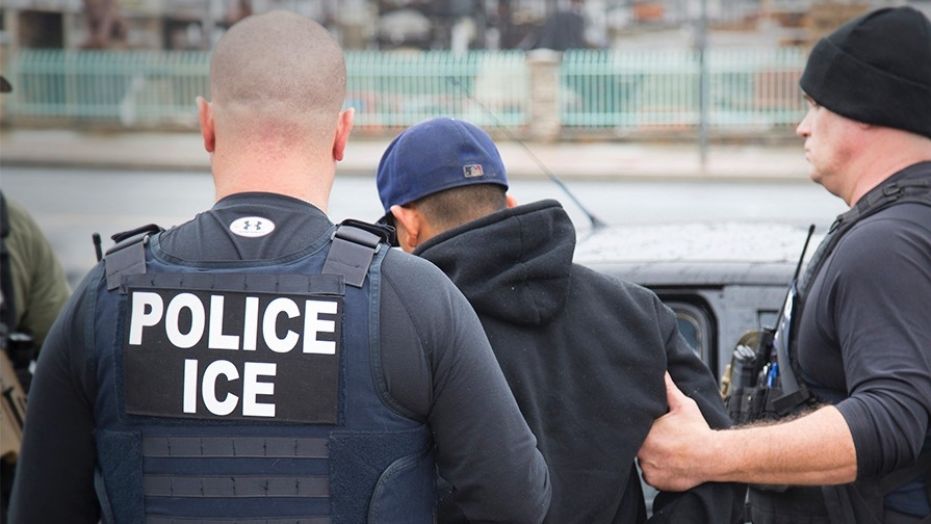 What immigrant advocates want you to do if ICE agents come to your door
The sudden and unexpected deportation of the undocumented Mexican immigrant, Guadalupe Garcia de Rayos, sparked fears of immigrants across the country that President Donald Trump is beginning to fulfill his campaign promise to deport the largest number of immigrants that the United States has ever seen. The US Immigration and Customs Enforcement (ICE), deported Garcia de Rayos from Arizona to Mexico on Thursday, February 9th. The reason her case was so particular was mainly that she was what seemed like an average US citizen of the community as a mother of two and a hard worker. This sparked significant amount of fear throughout immigrants.
Mexico's Foreign Ministry warned Mexican citizens living in the United States to "take precautions." They said in a statement on Friday "The case involving Mrs. Garcia de Rayos illustrates a new reality for the Mexican community living in the United States, facing the most severe implementation of immigration control measures,". American immigrant advocates made similar statements and then began circulating fliers designed to inform the undocumented immigrants living in America their rights.
Who is at Risk of Being Arrested by ICE?
The law allows the federal government to deport certain immigrants, including:
The people the Trump Administration announced ICE with initially focus on deporting include:
People with pending criminal cases and prior criminal convictions;

People with final orders of removal.

People who have committed fraud or misrepresentation in applications to the government;

People they believe pose a threat to public safety or national security
What To Do If You Are At Risk
Make a Plan with your loved ones in case you are picked up by ICE

Avoid contact with Immigration, don't apply to change your immigration status or renew your green card and don't travel outside of the United States without talking to a US immigration lawyer first!

Avoid contact with the Criminal Justice System (The police share your fingerprints with Immigration).
Know Your Rights
ACLU, the American Civil Liberties Union, created the fliers to educate immigrants of their rights. United We Dream, which is the largest immigrant youth-led organization in the nation, also shared the fliers on their social media. The fliers were sent out to social media and are available in English, Spanish, Arabic, Chinese, and Korean. The fliers instructed people in danger of deportation what to do if ICE agents came to their doors.
If ICE Agents Show Up At Your Door:
Don't open the door, but be calm. You have rights.

Ask what they are there for, (and ask for an interpreter if you need one).

If they ask to enter, ask if they have a warrant signed by a judge and if so, ask to see it (through a window or slipped under the door).

If they do NOT have a warrant signed by a judge, you may refuse to let them in. Ask them to leave any information at your door.

If they force their way in, don't resist. Tell everyone in residence to remain silent.

If you are arrested, remain silent and do not sign anything until you speak to a US lawyer.
An ICE administrative warrant (form 1-200, 1-205) does not allow them to enter your home without consent.
Fight your case with a trustworthy immigration attorney or immigration lawyer. They will help you explore all your options to fight your case. The flier even reads "If detained, you may be able to get bail — don't give up hope!"
After the news of the recent undocumented immigrant arrests, immigration advocates also resurfaced a rights flier and an ICE raids toolkit that was previously published by the Immigration Defense Project, which works for legal justice for immigrants in the United States.
Within the rights flier, it shows you how to defend yourself if an ICE agent approaches you on the street. When an ICE agent arrests someone in public, it typically happens quickly. They may call your name outlaid and asked you to confirm your name then detain you.
What To Do If You Are Approached On The Street
Before you say your name or anything else ask, "AM I FREE TO GO?"

If they say YES: say "I don't want to answer your questions" or "I'd rather not speak with you right now." Walk away.

If they say NO: use your right to remain silent! Say "I want to use my right not to answer questions" and then "I want to speak to a lawyer."

 2. If ICE starts to search inside your pockets or belongings, say "I do not consent to a search."

DON'T LIE or show false documents. Don't flee or resist arrest.

Don't answer questions about your immigration status or when you were born. They will use any information you provide, against you. Do not hand over any foreign documents such as a passport, consular IDs, or expired visas.

If you are in Criminal Court for a court date, ask to speak to your defender before they take you away.
Are you interested in immigrating to America?
We helped thousands and We Can Help You! 
Contact VisaPlace Today. All our cases are handled by competent and experienced immigration professionals who are affiliated with VisaPlace. These professionals consist of the best US immigration lawyers, licensed paralegals, and consultants who work for Niren and Associates an award winning immigration firm that adheres to the highest standards of client service.
Ready for the next step? Book your 1 on 1 consultation now or call us at 1-888-317-5770.
Have a Question related to your Immigration Needs?
Click here to fill out the FREE Immigration Assessment form below and get a response within 24 hours to see if you're eligible.
The assessment form should take approximately 5-7 minutes to complete. We will get back to you within one business day to let you know if we are able to help.
Source: http://www.cnn.com/2017/02/10/us/ice-tips-trnd/index.html
The content and comments of this blog are not legal advise and and may not be accurate or complete. If you require legal advice, contact a licensed legal practitioner directly. If you post on this blog, you assume full responsibility for disclosing your identity to the public and VisaPlace nor its affiliates are not responsible for protecting your privacy nor your identity concerning your participation in our blog and you assume any risks in participating.
Customer Reviews
Completely smooth process. Rania did a great job in my Canada work permit. The team is absolutely competent and knowledgeable. Alicea was so amazing and was able to answer any of my questions immediately. I had peace of mind throughout the application. I would recommend them to other friends looking for assistance with their applications.
I highly recommend VisaPlace to anyone seeking help with navigating the legal minefield that is Permanent Residency. As someone who is very easily stressed, Lauren & Mariana have saved me a lot of sleepless nights. They are fast, efficient, reliable and honest and I will be telling any of my friends to use them for immigration. Thanks to them, my future with my husband in Canada is bright
Visa place is the best!!! I use Yasmeen to do paperwork work for my mom to come to Canada and she was amazing. Very helpful and always reply to your email promptly. My experience was awesome everything was a success and I will recommend VISA PLACE to anyone who want quick and successful results. Thank to all the team at Visa Place but a special thank you to Yasmeen again.