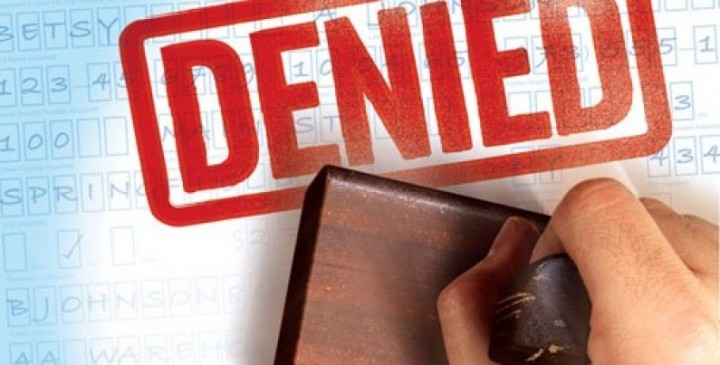 Hundreds of thousands of people enter the US through any one of the dozens of ports that dot the country's lengthy borders. Not everyone who tries to enter is actually allowed in, though. In fact, hundreds of people are turned away at the US border every day. Why? Read on to learn the top three reasons why US immigration officials turn away people.
Security Threats
The Case of the Al-Rawi Family
In February 2015, the Al-Rawi family of Mississauga, ON arrived three hours early for their flight to Orlando, FL. They were on their way to Disney World.
This wasn't the first time that the Al-Rawis had traveled to the US by air. They had also taken numerous trips to the States by car. However, this time was different.
After being photographed and fingerprinted, immigration officials questioned Dr. Firas Al-Rawi about family visits to Qatar and Dubai. They also confiscated his family's electronic devices.
Later, a border control official informed the Al-Rawi family they would not be allowed to enter the US. While the US border control officers did not provide a reason for denying the Al-Rawi family entry, it is quite likely that they saw the Iraqi-Canadian family as a potential security threat.
Security threats are one of the top three reasons US border control officials deny foreign travelers entry to the country. The threat does not have to be imminent or even definite – in the case of the Al-Rawi family, immigration officers saw the possibility of a threat because of the family's religious and national background, as well as their trips to the Middle East.
Drug-Related Offense
The Case of Nigella Lawson
British celebrity chef Nigella Lawson was set to travel from London to Los Angeles in early spring 2014. She was stopped at the boarding gate and denied entry to the US.
The year before, Lawson confessed under oath to snorting cocaine and smoking cannabis in a British court of law. British police did not convict her based upon her confession. However, her admission of drug use caught the attention of US immigration officials.
Even if you've never been charged with a drug-related offense, and even if that drug-related offense took place in a different country, US border control officers can still deny you entry into the US.
Lawson isn't the only Brit with a history of drug use who has been denied entry into the US. Her compatriots Kate Moss, Liam and Noel Gallagher of Oasis, and comedian Russell Brand all experienced the same problem.
Not Having Enough Money to Support Yourself
Another common reason people aren't admitted into the US is that they cannot prove they have means to support themselves, and US immigration officials are concerned they will stay in the US and apply for assistance from the US government.
Here's an example of how border control officers interpret this rule: in 2011, a Chinese bitcoin developer was not allowed to enter the US. He had $600 in his wallet for the duration of a two month trip. He told officials the rest of his funds were in bitcoins. US immigration officials deemed this sum inadequate, and barred him from entry.
Unless you are applying to immigrate to the US, you must be able to prove that you will go back to your country of origin at the end of your stay. Otherwise, US border control officers fear that you may stay in the US indefinitely and become a drain on the country's resources.
What Can You Do If You're Denied Entry to the US?
In some cases, you can apply for a waiver for the US government to overlook the grounds of inadmissibility.
An immigration lawyer is the best person to assist you in preparing such a waiver. He or she has the experience and the knowledge to prepare a successful waiver that will convince US immigration officials to admit you into the US.
Choose An Immigration Law Expert to Help You Gain Admission to the US
The best way to deal with being denied entry is to prevent it from taking place in the first place. The best way to do this is to ensure that you arrange for proper authorization to enter the US well ahead of time. If there is anything in your past that could cause you to be denied entry into the US – such as a criminal record or a previous denial of entry – speak with a good US immigration attorney before you travel and before you make your travel plans. An experienced attorney can advise you on the best ways to avoid this problem.
US immigration law is complex and it changes frequently. If you've been denied entry to the US, you need an expert in US immigration law to help you prepare a waiver that will enable you to enter the US once more.
Are you interested in immigrating to the US or Canada? Contact VisaPlace today.
All our cases are handled by competent and experienced immigration professionals who are affiliated with VisaPlace. These professionals consist of lawyers, licensed paralegals, and consultants who work for Niren and Associate–an award-winning immigration firm that adheres to the highest standards of client service.
Click here to book a consultation with an immigration professional or fill out our FREE assessment and we will get back to you within 24 hours.