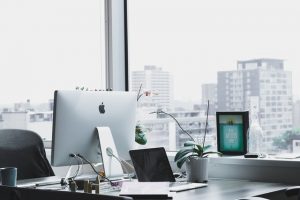 Many people visit Canada and fall in love with its charm. There are many job opportunities that visitors come across and they may wonder, "Can I change my visitor visa to a work visa to stay in Canada longer?". The answer used to be, "not really" but now there have been some changes that allow visitors to become temporary workers in Canada.
New Rules Allowing Visitors to Stay in Canada While Applying for Canada Work Permit
On August 24, 2020 the IRCC released news that intends to benefit employers who are still facing difficulty finding workers. Visitors who are currently in Canada and have a valid job offer are able to apply for an employer-specific work permit and if approve can start working without leaving the country.
Minister of Immigration, Marco E.L. Mendicino announced that this is a temporary policy change that takes effect immediately. During the COVID-19 pandemic, many temporary residents who were stuck in Canada were encouraged to maintain a legal status. With Canada and many other countries closing their borders it made it impossible to follow the current rules of the Canadian work permit.
"We have heard from employers who continue to face challenges recruiting and hiring the workers they need during the pandemic. At the same time, some visitors in Canada may be able to contribute their skills where there are labour shortages. The measures introduced today will now allow visitors to apply for work permits without having to leave the country first. This exemption from the normal temporary work permit requirements is aimed at removing barriers to create a more agile workforce that leverages visitors with the skills and experience to accelerate our economic recovery."

—The Honourable Marco E.L. Mendicino, P.C., M.P., Minister of Immigration, Refugees and Citizenship
Eligibility for the Temporary Visitor Visa to Work Visa Policy
In order to qualify for this temporary offer an applicant must meet the following requirements:
have valid status in Canada as a visitor on August 24, 2020 and remain in Canada
have a job offer
submit an application for an employer-specific work permit that is supported by a Labour Market Impact Assessment (LMIA) or an LMIA-exempt offer of employment, no later than March 31, 2021
meet all other standard admissibility criteria