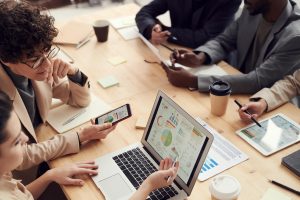 Foreign nationals who are visiting Canada can apply for a work permit and work in the country if they receive a valid job offer without leaving the country. Visitors who obtained a work permit during the previous 12 months may also apply for an interim work permit under this public policy in order to begin working for their new employer more quickly. Due to labor shortages during the economic expansion, the temporary policy, which was due to expire on February 28th, 2023, has been extended for two more years, until February 28, 2025.
Prior to this policy change, visitors who wished to work in Canada had to submit an initial work permit application before traveling there. They had to leave Canada to obtain a work visa if they were citizens of another country but were already visiting Canada. With this policy, they can stay in the country in order to get their work permit.
How Do I Know If I'm Eligible to Apply?
To qualify for this temporary public policy, an applicant must:
Do You Need Help Applying for a Canadian Work Permit?
If so, Contact VisaPlace today. All our cases are handled by competent and experienced immigration professionals who are affiliated with VisaPlace. These professionals consist of lawyers, licensed paralegals, and consultants who work for VisaPlace Legal, an award-winning immigration firm that adheres to the highest standards of client service.
Ready for the next step? Book your 1 on 1 consultation now or call us at 1-888-317-5770.
Have a Question related to your Immigration Needs?
Fill out the FREE Immigration Assessment form and get a response within 24 hours to see if you're eligible.
The assessment form should take approximately 5-7 minutes to complete. We will get back to you within one business day to let you know if we can help.