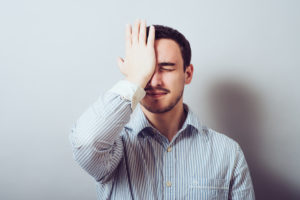 You may think that overstaying your visa in the US isn't a big deal. "Who's going to catch me?" you think, "I won't face any harsh consequences." That mindset can get you into a great deal of trouble. There can be serious consequences to overstaying your US visa, especially if the stay is for a long period of time. However, there are steps you can take to make the situation better. Read on to learn what you should do after overstaying a visa in the US.
Step 1: Contact an Immigration Lawyer Immediately
US immigration laws are complex. They can sometimes be overwhelming for someone without legal knowledge. It can be difficult to know what to do next.
Immigration lawyers are professionals in US immigration law. They follow changes in the laws and regulations and are up-to-date about the latest policies and procedures.
Even after reading that information, you may think, "I don't want to waste money on a lawyer. I think I can figure this out myself." That would be a mistake. You might not fill out the forms correctly, and you almost certainly won't know what to say to an immigration official if you have to meet with one. Immigration lawyers have the expertise and knowledge to help you in difficult situations, such as when you've overstayed your visa.
Step 2: Determine Whether You Can Apply for a Waiver to Let You Back into the US
Depending on how long you've been overstaying your visa in the US, the US government can bar you from re-entering the US for three or ten years. That means that you cannot enter the country legally.
You can avoid this punishment by applying for a waiver. It's best to apply for a waiver with the aid of an immigration lawyer because these lawyers have experience filling out waivers properly.
Step 3: Stay on the Right Side of the Law
Overstaying your visa is illegal in the US. However, if you've broken other laws, overstaying your visa is only one of your problems, especially if you'd like to apply for citizenship someday.
Even if you were admitted to the US legally, if you violate the law (aside from overstaying your visa), then you could be subject to removal as a result of those criminal acts.
It's important that you don't do anything else to jeopardize your status in the US – even getting so much as a speeding ticket. Don't even think about casual drug use. The US government has very strict drug laws, and violators face harsh penalties for breaking them.
Step 4: Be Patient
Be aware that filing a waiver is not a quick and easy process. You will not find out in a matter of days or even weeks if your waiver request has been approved.
In fact, some people must actually leave the US and apply for a waiver at a US consulate or embassy abroad. There are some cases in which you can apply for a waiver in the US. If you're the immediate relative of a US citizen, and you're not inadmissible on any other grounds, and your deportation would be a hardship to your US citizen spouse or parent, then you might be eligible for a provisional waiver.
Waiting is frustrating, especially when there's so much uncertainty and confusion about what will happen to you and whether you'll ever be allowed back in the US. It's not uncommon to feel anger, fear, or depression about the situation.
But staying positive and taking life one day at a time can help you get through this period. While you're waiting, make sure you take care of yourself physically and mentally. Try to engage in (legal) activities that make you happy. Your psychological outlook can play a significant role in your health, and you don't want to fall ill right now.
It's also important to remember that your immigration lawyer is working hard on your behalf to ensure that you achieve a favourable outcome. He or she values you as a client, and takes your case seriously.
Choose an Immigration Law Professionals to Help with Your Visa Issues
Overstaying your US visa is a serious legal issue. You need an experienced immigration lawyer who is dedicated to fighting for clients to guide you through this situation.
Are you interested in immigrating to the US or Canada? Contact VisaPlace today.
All our cases are handled by competent and experienced immigration professionals who are affiliated with VisaPlace. These professionals consist of lawyers, licensed paralegals, and consultants who work for Niren and Associates–an award-winning immigration firm that adheres to the highest standards of client service.
Click here to book a consultation with an immigration professional or fill out our FREE assessment and we will get back to you within 24 hours.