(202) 249-7611
Hours of operation:
Mon-Fri: 9 am – 5 pm
Appointment required:
Yes
Are You Thinking Of Migrating to Washington D.C.?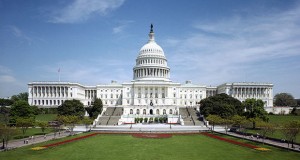 Washington, D.C., formally the District of Columbia and commonly referred to as Washington, "the District", or simply D.C., is the capital of the United States. Washington, D.C., had an estimated population of 632,323 in 2012, the 25th most populous place in the United States. Commuters from the surrounding Maryland and Virginia suburbs raise the city's population to more than one million during the work week. The Washington Metropolitan Area, of which the District is a part, has a population of 5.7 million, the seventh-largest metropolitan area in the country.
In the 27 months since the 2010 Census was conducted, the bureau says, the D.C. population rose from 601,723 to 632,323. That's a rise of 30,600, exceeding the 1,000-resident-a-month pace that's been cited many times in the past year by Mayor Vincent C. Gray and his planning director Harriet Tregoning. The District, ranked beside the 50 states, boasts the second-highest population growth rate (2.15 percent) from July 2011 to July 2012.
There Are Fantastic Opportunities For International Immigrants to Migrate to Washington
The District's immigrant population has been increasing over the past two decades, and these individuals constitute a diverse group. The foreign-born share of Washington, D.C.'s population rose from 9.7% in 1990, to 12.9% in 2000, to 13.5% in 2010, according to the U.S. Census Bureau. Washington, D.C. was home to 81,734 immigrants in 2010, who comprised 17.9% of the District's workforce. As a result, immigrants are essential to Washington's economy as workers and taxpayers, many of whom migrate using a Work Visa.
USA Visa Procedures Have Been Made Easier for Canadians
Under the North American Free Trade Agreement (NAFTA), the doors have been opened for Canadians and businesses seeking to enter the US markets. As a result, US Work Visa applications for Canadian businesses and professionals are now being accepted through a streamlined process.
Want An Assessment to Know If You Qualify to Migrate to Washington?
Our immigration lawyers have the knowledge to let you know if you will qualify to immigrate to Washington. Getting an assessment is easy, just contact us here and book an appointment that is convenient for you. We will ask you series of questions and will spend about 15-30 minutes in a virtual meeting to determine if this would be a good fit for you and your family.
How Our Immigration Lawyers Can Help
If you plan on migrating to Washington D.C. then you'll want an immigration lawyer who knows the in's and out's of US immigration. Our firm has offices through-out North America, but our corporate office is in Toronto. Even though our main office is not located in the District, if you watch the video above you will quickly see we are able to help anyone in the world immigrate to Washington.
Our immigration lawyers have over 30 years combined experience and have successfully processed thousands of US visa applications. We are fully confident we can help you with your immigration matter too! You can get in touch with us here.
Other Interesting Facts & Information About Washington:
Washington is in the humid subtropical climate zone, and exhibits four distinct seasons. Spring and fall are warm, while winter is cool with annual snowfall averaging 15.5 inches (39 cm). The city is a national center for the arts – the John F. Kennedy Center for the Performing Arts is home to the National Symphony Orchestra, the Washington National Opera, and the Washington Ballet. One of Washington's famous landmarks is the United States Capitol (pictured above), which is the meeting place of the United States Congress, the legislature of the federal government of the United States. The building sits atop Capitol Hill at the eastern end of the National Mall. Though it has never been the geographic center of the federal district, the Capitol is the origin by which the quadrants of the District are divided and the city was planned.
Once You Arrive in Washington
Once you arrive to Washington and get settled in your new home, you may be interested in doing the following:
When you work with our immigration law firm we make sure we give and provide you with all the resources you'll need to settle properly in your new country. If you are interested in immigrating to Washington, be sure to contact our law firm to get an assessment of your case with one of our immigration experts.
Recent Reviews About Our Immigration Lawyers:
Juliana and Mano
"Dear Mary, thank you so much for your call and email with this information! I have to apologize for my tears, I'd have control over my emotions but this is something that I have been dreaming since I first came to US and it has been almost 11 years now. This is like a present for us since when you called us Manoel was coming back early from work, so we could spend the afternoon with our boys and celebrate today our 10 years of "sharing life and "dreams", July 4th. We read the letter and we only want to clarify some points of it. In order to pass the second step we understood that we have to pass all requirements but how could we fail them? We are in good health and have no problem with police or any other agency, as far as we know. Once again we thank you for all you have done, your work and professionalism. We look forward of hearing from them soon."

Greg S
"Hello Shabnam, I traveled to the port of entry at Emerson, Manitoba to get approval of a temporary residence permit (TRP)over the weekend prior to my trip this week and was pleasantly surprised that the officer, after reading the packet you sent, granted me a 6 month TRP (which he said was the longest he could do) and also a RABC for six months also! So, I wanted to say thank you to you and your staff for excellent work."

Waylon Lindsay
"Hi Laura, I just got back from US-Canada border and fortunately I got my TN-Visa. They absolutely liked the document preparation and said I am well qualified to apply for this visa. As expected, they asked me about the diploma but I answered exactly what Irene told me to do. I really want to thank you and Irene for the support and help. Thank you Niren and Associates!!"

Customer Reviews
The team here is wonderful. They are so professional and capable of handling any immigration matters. I just received my Work Permit thanks to them. Thanks Alicea again for helping me! I highly highly recommend to try their services ❤❤
Money well spent! Very professional and thoughtful. I had a need to visit their office and was pleasantly surprised and was treated very cordially. My wife's work permit came in several months early as did her permanent residency. Thank you Lisa and Laura!
The agency is very capable and have a lot experience to handle USA immigration issues. My I -601 case was approved because of their help. I strongly recommend this wonderful agency.