Interested in immigrating to the United States?
Fill out our immigration assessment form today.
Are You Thinking Of Immigrating to Charlotte, North Carolina, USA?
Charlotte is the largest city in the U.S. state of North Carolina and the seat of Mecklenburg County. In 2012, the estimated population of Charlotte according to the U.S. Census Bureau was 775,202, making it the 17th largest city in the United States based on population. The Charlotte metropolitan area ranks 23rd largest in the US and had a 2012 population of 2,296,569. The Charlotte metropolitan area is part of a sixteen-county market region or combined statistical area with a 2011 U.S. Census population estimate of 2,442,564. Residents of Charlotte are referred to as "Charlotteans".
Of metro areas with more than 1 million people, Charlotte ranked ninth nationally in population growth from 2011 to 2012. That growth was strongest at the center of the metro area, in Mecklenburg County, which outpaced the suburban counties in the region for the second year.
There are Great Economic Opportunities for Immigrants to Charlotte
From skilled workers and a comprehensive workforce development network to a nationally touted business climate, North Carolina has the tangibles that businesses need as well as a lifestyle that helps employees flourish. The state of NC has everything from top universities and research that influences the world to a low cost of living and a pace of life that lets people get out and enjoy their surroundings. These are just a few of the many reasons North Carolina consistently ranks at the top among places to live and do business. It comes as no surprise that migration to Charlotte occurs very often with work visas, including the  TN visa.
USA Visa Procedures Have Been Made Easier for Canadians
Under the North American Free Trade Agreement (NAFTA), the doors have been opened for Canadians and businesses seeking to enter the US markets. As a result, US Work Visa applications for Canadian businesses and professionals are now being accepted through a streamlined process.
Want An Assessment to Know If You Qualify to Migrate to North Carolina?
Our immigration attorneys have the knowledge to let you know if you will qualify to immigrate to Charlotte.  Getting an assessment is easy, just contact us here and book an appointment that is convenient for you.  We will ask you series of questions and will spend about 15-30 minutes in a virtual meeting to determine if this would be a good fit for you and your family.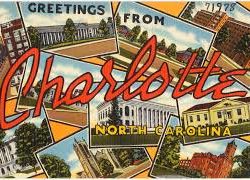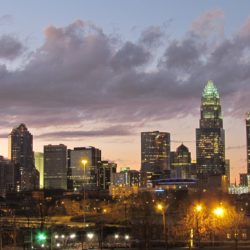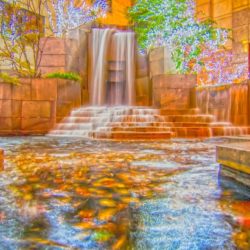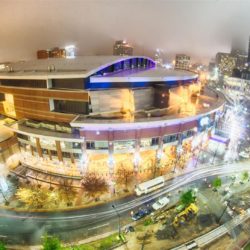 How Our Immigration Lawyers Can Help
If you plan on migrating to Charlotte, NC then you'll want an immigration attorney who knows the ins and outs of US immigration. Our firm has offices throughout North America, but our corporate office is in Toronto.  Even though our main office is not located in North Carolina, if you watch the video above you will quickly see we are able to help anyone in the world migrate to the state.
Our immigration attorneys have over 30 years combined experience and have successfully processed thousands of US visa applications. We are fully confident we can help you with your immigration matter too! You can get in touch with us here.
Other Interesting Facts & Information About Charlotte:
Charlotte, like much of the southeastern United States, has a humid subtropical climate, with four distinct seasons. Winters are short and generally cool, with a January daily average of 41.3 °F (5.167 °C). On average, there are 59 nights per year that drop to or below freezing, and only two days that fail to rise above freezing.
Charlotte has 199 neighborhoods radiating in all directions from Uptown. Biddleville, the primary historic center of Charlotte's African-American community, is west of Uptown, starting at the Johnson C. Smith University campus and extending to the airport. East of the plaza and north of Central Avenue, Plaza-Midwood is known for its international population, including East Europeans, Greeks, Middle-Easterners, and Hispanics. North Tryon and the Sugar Creek area include several Asian-American communities. NoDa (North Davidson), north of Uptown, is an emerging center for arts and entertainment. Myers Park, Dilworth, and Eastover are home to some of Charlotte's oldest and largest houses, on tree-lined boulevards, with Freedom Park, arguably the city's favorite, nearby.
Once You Arrive in North Carolina
Once you arrive in Charlotte and get settled in your new home, you may be interested in the following:
When you work with our immigration law firm we make sure we give and provide you with all the resources you'll need to settle properly in your new country.   If you are interested in immigrating to Charlotte, be sure to contact our law firm to get an assessment of your case with one of our immigration experts.
Getting started is easy. Use our eligibility assessment form or call us today at 1.877.296.0874 to speak to one of our U.S. immigration experts.