Interested in immigrating to the United States?
Fill out our immigration assessment form today.
Are You Thinking Of Migrating to Baltimore Maryland, USA?
Baltimore is the largest city in the U.S. state of Maryland and the 24th largest city in the country. It is located in the central area of the state along the tidal portion of the Patapsco River, an arm of the Chesapeake Bay.
At 621,342 as of July 1, 2012, the population of Baltimore increased by 1,100 residents over the previous year ending over six decades of population loss since its peak in 1950. The Baltimore Metropolitan Area has grown steadily to approximately 2.7 million residents in 2010; the 20th largest in the country. Baltimore is also a principal city in the larger Baltimore–Washington metropolitan area of approximately 8.4 million residents.
Downtown Baltimore and its surrounding neighborhoods are seeing a resurgence of young professionals and immigrants, which is mirroring major cities all over. The increase, attributed to growing international migration and fewer people abandoning the city, is the second census estimate since Mayor Stephanie Rawlings-Blake announced at her inauguration in December 2011 that her main goal is to increase the city's population by "10,000 families" within a decade.
Baltimore is an Ideal Destination for Immigrants
As mentioned above, Baltimore City Hall intends to increase the city's population significantly in the coming years, and immigration will be a big part of this population increase. According to demographers, cities like Baltimore that have experienced extreme population declines can start growing again only by embracing foreign-born residents. They say the city government and its residents should be prepared for the expansion of ethnic enclaves dominated by people from Latin America, Asia and Africa — a trend that helped Philadelphia and Washington reverse long slides.
As the economy improved, the number of jobs in downtown Baltimore rose 6 percent in 2010 — the first gain in three years and a much faster pace of employment growth than in the entire city. As job growth continues, this is great news for immigrants wishing to make Boston an its suburbs their new home. As long as job growth continues, US Work Visa opportunities for skilled workers, entrepreneurs, investors, and other business people will be plentiful.
NAFTA Has Made it Easier for Canadians to Migrate to Baltimore
Under the North American Free Trade Agreement (NAFTA), the doors have been opened for Canadians and businesses seeking to enter the US markets. As a result, TN Visa applications for Canadian businesses and professionals are now being accepted through a streamlined process.
We Can Provide an Assessment to See If You Can Immigrate Baltimore
Our immigration lawyers have the knowledge to let you know if you will qualify to immigrate to Texas. Getting an assessment is easy, just contact us here and book an appointment that is convenient for you. We will ask you series of questions and will spend about 15-30 minutes in a virtual meeting to determine if this would be a good fit for you and your family.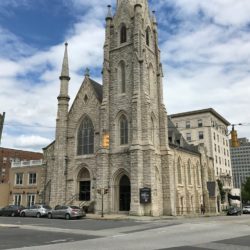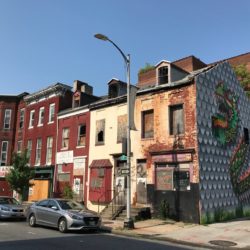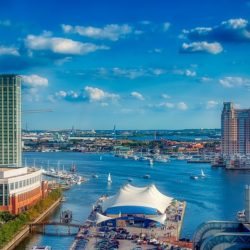 How Our Immigration Lawyers Can Help
If you plan on migrating to Baltimore, MD, then you'll want an immigration lawyer who knows the ins and outs of American immigration. Our firm has offices throughout North America, but our corporate office is in Toronto. Even though our main office is not located in Baltimore, if you watch the video above you will quickly see we are able to help anyone in the world immigrate to Canada.
Our immigration lawyers have over 30 years combined experience and have successfully processed thousands of US visa applications. We are fully confident we can help you with your immigration matter too! You can get in touch with us  here.
Some Background Information on Baltimore:
Under the Köppen classification, Baltimore lies within the humid subtropical climate zone, with four distinct seasons, and is part of USDA plant hardiness zones 7b and 8a. Spring and autumn are warm, with spring being the wettest season in terms of the number of precipitation days. Winters are cool but variable, with sporadic snowfall: January has a daily average of 35.8 °F (2.1 °C),[43] and the average seasonal snowfall is 20.2 inches (51 cm),[44] though temperatures reach 50 °F (10 °C) rather often and drop below 20 °F (−7 °C) on several nights annually.
Baltimore is an independent city, and not part of any county. For most governmental purposes under Maryland law, Baltimore City is treated as a county-level entity. The United States Census Bureau uses counties as the basic unit for presentation of statistical information in the United States, and treats Baltimore as a county equivalent for those purposes. The city has been a Democratic stronghold for over 150 years, with Democrats dominating every level of government. In virtually all elections, the Democratic primary is the real contest. The city hosted the first six Democratic National Conventions, from 1832 through 1852, and hosted the DNC again in 1860, 1872, and 1912.
Once You Settle in Baltimore:
When you and your family settle in Baltimore you will likely need to complete the following list:
When you work with our immigration law firm we make sure we provide you with all the resources you'll need to settle properly in your new country. If you are interested in immigrating to Baltimore, be sure to contact our law firm to get an assessment of your case with one of our immigration experts.
Getting started is easy. Use our eligibility assessment form or call us today at 1.877.296.0874 lawyer to speak to one of our U.S. immigration experts.