Interested in immigrating to the United States?
Fill out our immigration assessment form today.
Interested in Immigrating to the US from El Salvador?
Largescale Salvadoran immigration began in the 1980s, with a great influx of refugees fleeing civil war. Between 1980 and 1990 the Salvadoran population in the US grew from 94,000 to 465,000, and continued growing as a result of family reunification and environmental turmoil. As of 2008, about 1.1 million migrants from El Salvador were living in the US, making them one of the largest foreign-born populations.
Salvadoran Community in the US
Over half the immigrants from El Salvador have chosen to settle in California and Texas, with smaller populations living in New York, Maryland, Virginia, Florida, and Washington DC. Additionally, 1 in 5 of the world's Salvadorans resides in the United States. Salvadoran-Americans have become quite involved in US politics, particularly local and state government affairs, and have a higher rate of participation in the civilian labor force than the overall immigrant population.
The majority of Salvadoran immigrants obtained legal permanent residence in the US through family sponsorship or as immediate relatives of US citizens. Other pathways to a Green Card include employment and seeking asylum as a refugee.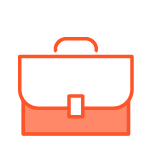 Working in the US
About 5.3% of Salvadoran immigrants have entered the US through employment-based preferences. In choosing to come to the US for employment, it is important to determine which work visa is the best option. There are two categories of work visa: immigrant visas, which include the EB-1 and EB2, or non-immigrant visas, which may be the H-1B, L-1, O-1, or E-1. If an individual comes to the US under a non-immigrant work visa and wishes to become a permanent resident, they may change their status and apply for an immigrant work visa while in the States. Speaking to an immigration specialist may be helpful in guiding immigrants through the visa application process, and in determining eligibility.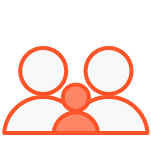 Family Sponsorship
Over 67% of Salvadoran immigrants to the US who have become permanent residents did so through family sponsorship or as immediate relatives of US citizens. The two categories of family-based immigration are Immediate Relative and Family Preference, both requiring unique application processes. Speaking to an immigration specialist may be useful in determining eligibility.
Resources for Salvadoran Immigrants in the US