Interested in Immigrating to Canada from South Africa?
South African immigrants in Canada have grown to have a significant presence, increasing 15.9% just from 2001 to 2011. As of 2011, the South African Canadian population was about 40,550 individuals, and from 2006 to 2015 11,265 new permanent residents from South Africa arrived in Canada.
South African Community in Canada
The majority of South African Canadians are of British and Afrikaner ancestry, and reside mostly in the provinces of Ontario, British Columbia, and Alberta. South Africans have established a large community in Canada, and Toronto and Vancouver are home to the largest South African communities in Canada, with 13,125 and 8,030 individuals respectively. Notable South African Canadians include Elon Musk and Steve Nash.
Migrants from South Africa have moved to Canada through a variety of pathways, including employment and family class sponsorship. Through the Canadian immigration programs that fall under these categories, as well as a few more, an individual may apply to become a Canadian permanent resident.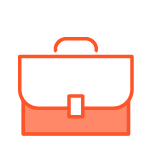 Working in Canada
South African skilled workers immigrating to Canada may be eligible to apply for permanent residency under the Express Entry category. Within this program, one may apply under the Federal Skilled Worker Program, Canadian Experience Class, the Federal Skilled Trades Program, or one of the Provincial Nominee Programs (PNP). Each of these programs has unique requirements. Immigrants may also apply for visas as investors or entrepreneurs. Speaking to an immigration professional will be helpful in determining eligibility, as well as which program is best for each individual.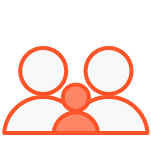 Family Sponsorship
Immigrants with family members in Canada who are permanent residents or citizens may immigrate under the sponsorship of these relatives. Therefore, having a parent, grandparent, child, or spouse in Canada may be beneficial to certain individuals hoping to migrate. Speak to an immigration professional to learn more about the family sponsorship pathway, and to help determine your eligibility.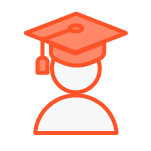 Study Permits
The US has the largest population of international students in the world. There are more than 1 million students choosing the United States to broaden their educational experience. If you are coming from a foreign country and wish to enter the US to attend a school then you will be required to have an F visa. The F1 visa covers University or college, high school, private elementary school, seminary, conservatory, or another academic instituion.
Useful Resources for South Africans in Canada