Interested in Immigrating to Canada from Lebanon?
Many consider Lebanese a growing population in Canada. Those who are of Lebanese decent and live in Canada are called Lebanese Canadians. According to the 2011 Census there were 190,275 Lebanese Canadians which makes the the largest group of Arabic-speaking roots living in Canada. There are estimated to be 250,000 Lebanese Canadians living in Canada today. 
Lebanese immigration to Canada started in 1882. Most of the immigrants started to come to Canada to seek great prosperity in the New World. 
The largest influx of Lebanese immigrating to Canada was during the Lebanese Civil War. Many Lebanese fled to Canada to avoid the violence in their home country. 
Recently, Canada has seen another significant increase of immigration from Lebanon. This is due to the Lebanon Financial Crisis. The economic system in Lebanon is failing, driving many citizens to Canada to re-start their life. 
Lebanese Community in Canada
The majority of Lebanese Canadians reside in two primary provinces: Quebec and Ontario. More than 40% of Lebanese Canadians live in Ontario while more than 30% live in Quebec. Montreal is home to the largest Lebanese Canadian community. 
According to the Ethnic Diversity Survey, the majority of Lebanese Canadians have a strong sense of belonging in Canada. 
Recently, immigration from Lebanon to Canada has seen an influx of skilled workers looking to fill needed positions in Canada. While many Lebanese have moved to Canada for employment and business purposes, others have obtained Canadian permanent residency through family sponsorship or humanitarian reasons.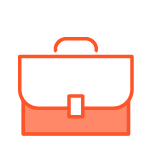 Working in Canada
For those skilled workers hoping to obtain permanent residency in Canada, the Express Entry program may be a good option. Within the Express Entry category there are various programs one may apply for, including the Federal Skilled Worker Program, the Federal Skilled Trades Program, Canadian Experience Class, or Provincial Nominee Programs (PNP). Immigrants may also be eligible to apply for a visa as an investor or entrepreneur. Hiring an immigration lawyer may be helpful in determining your eligibility, as well as which program is right for you.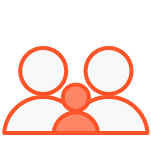 Family Sponsorship
Many individuals with family members in Canada will choose to immigrate under their sponsorship. To be sponsored, an immigrant's relative must be a Canadian citizen or permanent resident. Having a spouse, parent, grandparent, or child in Canada may enhance the chances of a successful immigration process. Speak to an immigration professional to learn more about your eligibility.
Useful Resources for Lebanese in Canada