Interested in Immigrating to Canada from Brazil?
As of 2011, over 22,900 foreign born Brazilians were residing in Canada, with 40,000 Brazilian Canadians living there in total. This is a huge increase from 1991 when only about 2,520 Brazilian migrants lived in Canada. Throughout the past two decades the Brazilian population and the number of those receiving permanent resident status have been steadily growing, as 18,697 Brazilians moved to Canada and became new permanent residents between 2008 and 2015. Brazil and Canada share many commonalities in values and interests, including the promotion of environmental stewardship, human rights, and democracy. They are also important trade partners.
Brazilian Community in Canada
Historically, immigrants from Brazil have chosen to move to Canada for a number of reasons which include study, work opportunities, and the chance for better quality of life. Over 50% of Brazilians in Canada live in Ontario, while 26% reside in Quebec, and 13% in British Columbia. The Brazilian Canadian community has established various organizations and annual events throughout the provinces that strengthen their community presence.
Recently, immigration from Brazil to Canada has seen an influx of skilled workers looking to fill needed positions in Canada. While many Brazilians have immigrated for employment and business purposes, others have obtained Canadian permanent residency through family sponsorship or humanitarian reasons.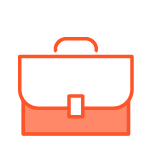 Working in Canada
For those skilled workers hoping to obtain permanent residency in Canada, the Express Entry program may be a good option. Within the Express Entry category there are various programs one may apply for, including the Federal Skilled Worker Program, the Federal Skilled Trades Program, Canadian Experience Class, or Provincial Nominee Programs (PNP). Immigrants may also be eligible to apply for a visa as an investor or entrepreneur. Hiring an immigration lawyer may be helpful in determining your eligibility, as well as which program is right for you.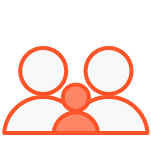 Family Sponsorship
Many individuals with family members in Canada will choose to immigrate under their sponsorship. To be sponsored, an immigrant's relative must be a Canadian citizen or permanent resident. Having a spouse, parent, grandparent, or child in Canada may enhance the chances of a successful immigration process. Speak to an immigration professional to learn more about your eligibility.
Useful Resources for Brazilians in Canada