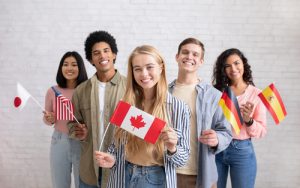 Immigration, Refugees, and Citizenship Canada (IRCC) recently held public and stakeholder consultations to improve the Express Entry application management system in order to better target Canada's economic needs and labor shortages.
IRCC uses the Express Entry system to manage Targeted Express Entry draws are a method for Immigration, Refugees, and Citizenship Canada (IRCC) to manage the flow of economic immigration applications while also meeting the country's specific labor market needs. In 2023, the IRCC is expected to continue holding targeted Express Entry draws to select the best candidates for Canada's three major economic immigration programs: the Federal Skilled Worker Program, the Federal Skilled Trades Program, and the Canadian Experience Class.
What Changes Will Be Made to Targeted Express Entry Draws in 2023?
The department intends to accomplish this by developing Express Entry categories that focus on key characteristics such as educational credentials, work experience, or knowledge of an official language, rather than solely on a high Comprehensive Ranking System score (CRS).
The IRCC stated that it is considering inviting Express Entry candidates based on their occupational background, sectors of the economy with labor shortages, whether they have lived in Canada as international students or temporary foreign workers, and their French-language proficiency.
When Will Targeted Express Entry Draws Begin?
The consultations were based on the success of the same method used to develop the annual Immigration Levels Plan, which establishes Canada's annual immigration targets over a three-year period.
The results of the consultations have not yet been published since the consultation process only recently ended on January 8, 2023. However, the IRCC has stated that targeted draws will most likely begin in the spring of this year. Once the Minister has decided on the categories, they will be announced before invitations are sent out.
Possible Categories the IRCC is Considering
In response to these items, IRCC named three possible categories that could be the targets of future Express Entry draws:
Selecting candidates based on work experience in a particular occupation or sector – IRCC is considering creating a category for work experience in specific occupations or industries that are experiencing chronic labor shortages. IRCC asked respondents to outline areas of the labor market experiencing long-term shortages and provide suggestions on how immigration can supplement Canada's existing workforce as part of the consultation process.
Transitioning international student graduates to permanent residence – According to IRCC, a potential Express Entry category focused on international student graduates could respond more directly to critical shortages. For example, a new Express Entry category could include graduates with a degree or diploma from a Designated Learning Institution in in-demand fields.

IRCC notes international student graduates are well-positioned for permanent economic immigration because they are fluent in at least one official language, have Canadian educational qualifications, and work experience. They are more often in their prime working years, which means they will be able to contribute to the Canadian economy for many years to come.
Transitioning temporary foreign workers to permanent residence – Similar to international student graduates, IRCC is considering creating a category to allow more temporary foreign workers to become permanent residents through Express Entry. Stakeholders expressed concern during the consultation that current permanent residency pathways are not keeping up with the supply of temporary foreign workers capable of meeting Canada's labor force needs in the long run. Temporary foreign worker programs provide access to global talent, promoting economic growth by filling urgent job vacancies.
Selecting Francophone and bilingual candidates (outside of Quebec) – IRCC is also considering inviting candidates based on their ability to speak French. This could entail invitations to French-speaking and bilingual candidates alike.
According to IRCC, the worst labor shortages are in construction (trades), administrative and support services, waste management and remediation services, healthcare and social assistance, and other services, with the exception of public administration, which is considered a separate industry. Many of these openings are in occupations that are eligible for Express Entry.
Are You Interested in Immigration to Canada?
If so, Contact VisaPlace today. All our cases are handled by competent and experienced immigration professionals who are affiliated with VisaPlace. These professionals consist of lawyers, licensed paralegals, and consultants who work for VisaPlace Legal, an award-winning immigration firm that adheres to the highest standards of client service.
Ready for the next step? Book your 1-on-1 consultation now or call us at 1-888-317-5770.
Have a Question related to your Immigration Needs?
Fill out the FREE Immigration Assessment form and get a response within 24 hours to see if you're eligible.
The assessment form should take approximately 5-7 minutes to complete. We will get back to you within one business day to let you know if we are able to help.