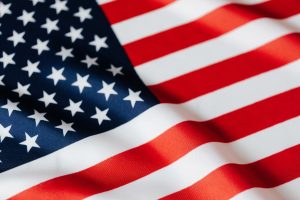 As a result of regulatory adjustments in response to the COVID-19 outbreak, the United States immigration procedures encountered significant difficulties and delays in 2021. Many candidates within the US received new immigration policies and rules in 2021 to make it easier for them to stay, while many applicants from outside the country were barred from eligibility because of COVID-19 laws. With 2021 drawing to a close, it's time to start thinking about what to expect in terms of US immigration in 2022.
Changes to H1-B Work Visas
The newest regulatory proposals released by the Biden administration suggest that the government would continue to modify the H-1B visa program for professional employees, including boosting their compensation. Other future changes to the H1B visa program, according to forecasts by the US Citizenship and Immigration Service (USCIS), include:
The H-1B employer-employee relationship should be redefined.
Establish new site visit standards for employers.
Clarify the regulations for F-1 students who are waiting for their status to be changed to H-1B.
Clarify that if there are major changes to employment, such as a changing workplace location, an updated or new H-1B visa petition must be filed.
Increases to Filing Fees for Visas
In September 2020, a federal judge threw down a prior attempt to raise USCIS fees for certain immigration petitions. There is evidence, however, that the USCIS is not operating on a strong financial footing and need additional funding to handle backlogged petitions. As a result, the Department of State is planning to hike visa application filing costs at consulates in January 2022. The USCIS, on the other hand, proposes to raise petition and application filing costs in March.
Premium Processing Time Increases
The USCIS's premium processing program ensures that certain employment-based visa petitions are processed quickly. The USCIS promises that the petition will be handled within 15 days or the petitioner's filing money will be refunded. In 2022, this service is scheduled to be extended. The particular details of the new final regulation, such as the case categories eligible for premium processing, processing times, costs, and implementation dates, remain unknown. The enhanced service is expected to be accessible for applications including Employment Authorization Documents, I-539 applications to prolong or alter status, and EB1, EB2, and EB3 green card applications, according to reports.
Visa Processing Times Will Be Faster
In hopes that the COVID-19 outbreak will begin to fade, consulates will reopen and will need to ramp up visa processing in order to catch up on backlogs. The focus will be on enhancing processing efficiency, which will include more online video interviews. Increases in government fees should result in more people joining the workforce to meet the high demand for faster application processing.
Relief for Regional Center EB-5 Investor Immigrants
In 2022, a law similar to the Foreign Investor Fairness Protection Act will be introduced to give relief to foreign investors who engaged in the regional center EB-5 program. The measure will allow these investors to be grandfathered in, allowing them to get green cards.
Build Back Better Plan
President Joe Biden's Build Back Better Plan proposal has been put on hold until 2022, as Democrats at all levels of government conceded that a Senate vote would not be achievable by the self-imposed Christmas deadline due to logistical and intraparty issues.
Are You Interested in Immigrating to the US in 2022?
If so, Contact VisaPlace today. All our cases are handled by competent and experienced immigration professionals who are affiliated with VisaPlace. These professionals consist of lawyers, licensed paralegals, and consultants who work for VisaPlace Legal an award-winning immigration firm that adheres to the highest standards of client service.
Ready for the next step? Book your 1 on 1 consultation now or call us at 1-877-296-0874.
Have a Question related to your Immigration Needs?
Fill out the FREE Immigration Assessment form and get a response within 24 hours to see if you're eligible.
The assessment form should take approximately 5-7 minutes to complete. We will get back to you within one business day to let you know if we are able to help.