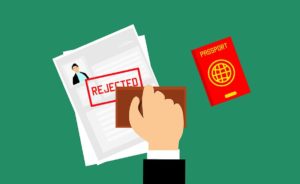 Due to Coronavirus/COVID-19, many Canadian immigration processes are changing rapidly to help reduce the spread of the virus. Announced on April 10th, 2020, the Canadian government decided to suspend the processing of non-essential visitor visa applications because of current travel restrictions. As of right now, this suspension of visitor visas will run for 21 days from April 9th to April 29th, 2020 and could be extended.
Temporary Resident Visas (TRVs)
The ability to apply for TRVs is still open but only applicants who meet one of the travel exemption criteria and who are traveling for non-discretionary purposes will be processed. Applications submitted prior to the travel restrictions will be placed on hold and will not be processed unless the applicant contacts IRCC to indicate how they meet the exemption criteria and provide acceptable documentation.
Electronic Travel Authorization (eTA)
Applicants can continue to submit eTA applications online, however, the manual processing of eTA applications when it is required will be paused. Applications that are selected for manual review will only be processed if the applicant meets the travel exemption criteria and is traveling for a non-discretionary purpose.
The following individuals have been asking to self-identify and submit documentation to show how they meet the exemption criteria through an IRCC web form submission. Officers must wait until the supporting documents have been received through the web form submission before they proceed. Applicants must also comply with all requests for the usual documentation, for example, a police certificate, before a final decision is rendered.