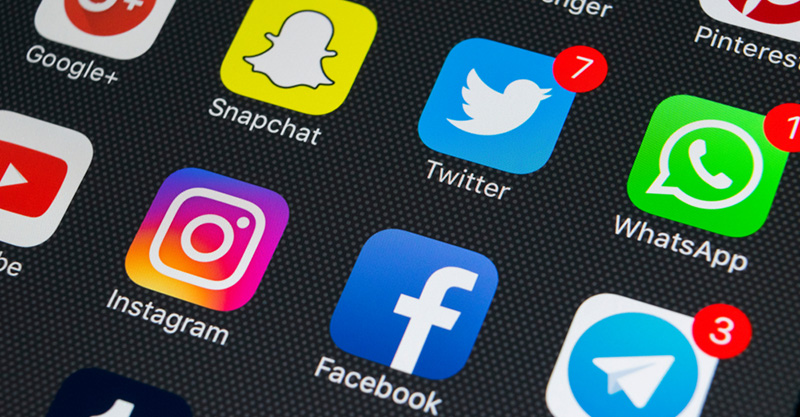 Foreign nationals who want to come to the US for visiting, work, or study have a new requirement for the US visa application process. When applying for the nonimmigrant visa application online there is a new section on the DS-160 Form. On Friday, May 31, 2019, access to all of the applicant's social media accounts will be required.
Social Media Accounts When Applying for US Immigration
On the DS-160 Form you will find this section:
Do You Have a Social Media Presence?
Select from the list below each social media platform you have used within the last five years. In the space next to the platform's name, enter the username or handle you have used on that platform. Please do not provide your passwords. If you have used more than one platform or more than one username or handle on a single platform, click the 'Add Another' button to list each one separately. If you have not used any of the listed social media platforms in the last five years, select 'None.'
Which Social Media Accounts Do You Have to Provide for US Visa Application?
The social media section of the DS-160 Form provides several social media platforms for you to pick from. The US government requires you to provide every single social media account that you have. If an applicant has any of the following social media platforms they must provide them:
Ask.fm
Douban
Facebook
Flickr
Google+
Instagram
LinkedIn
Myspace
Pinterest
QZone (QQ)
Reddit
Sina Weibo
Tencent Weibo
Tumblr
Twitter
Twoo
Vine
Vkontakte (VK)
Youku
YouTube
Consequences For Not Providing Social Media Accounts on Visa Application
Those foreign nationals who are applying for a US visa must provide their social media accounts, if they don't there will be consequences. A US Department of State official said that if an applicant does not fully disclose their social media account they could "face serious immigration issues".
The new social media requirement has been said to be validating the promise of the Trump administration that there will be "extreme vetting" in the US Immigration policy. The state department official told the Hill, "As we've seen around the world in recent years, social media can be a major forum for terrorist sentiment and activity. This will be a vital tool to screen out terrorists, public safety threats, and other dangerous individuals from gaining immigration benefits and setting foot on U.S. soil."
Those individuals who are from one of the 38 countries who are part of the Visa Waiver Program are not required to provide their social media accounts but they have the option to list them on the Electronic System for Travel Authorization (ESTA) form.
Are You Applying for a US Visa?
If so, Contact VisaPlace today. All our cases are handled by competent and experienced immigration professionals who are affiliated with VisaPlace. These professionals consist of lawyers, licensed paralegals, and consultants who work for Niren and Associates an award-winning immigration firm that adheres to the highest standards of client service.
Ready for the next step? Book your 1 on 1 consultation now or call us at 1-888-317-5770.
Have a Question related to your Immigration Needs?
Click here to fill out the FREE Immigration Assessment form below and get a response within 24 hours to see if you're eligible.
The assessment form should take approximately 5-7 minutes to complete. We will get back to you within one business day to let you know if we are able to help