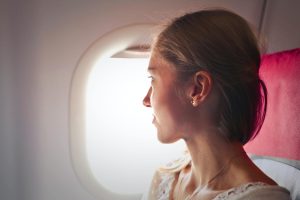 On January 30th, President Joe Biden's administration announced that COVID-19 emergency declarations will be lifted on May 11, nearly three years after the US imposed broad pandemic measures to halt the spread of the virus.
The COVID-19 national emergency and public health emergency (PHE) were declared by then-President Donald Trump in 2020. Biden has continually extended the measures, which provide free tests, vaccines, and treatments to millions of Americans.
This is a significant step in a coronavirus response that has dominated much of President Joe Biden's administration. The White House issued the policy statement in response to a pair of bills introduced by Republicans in the House of Representatives that would end the emergencies.
It will also mean the end of Title 42, a border policy that expanded expulsion powers based on the declaration of an emergency. The measure will expire on May 11 when the emergency that underpins it expires, according to an administration official in a written statement.
What Is Title 42?
The Trump administration used Title 42 to slow the spread of Covid-19 in 2020, but it quickly became a flashpoint. Many Republicans backed the public health powers as a de facto border measure, while immigration groups lobbied for their repeal.
According to government data, Title 42 has been used to deport more than 2 million migrants since the spring of 2020. In December, the Supreme Court ruled that it must be maintained until the justices hear arguments on whether to lift it. The repeal of Title 42 is expected to increase border checkpoints and asylum claims.
The measure will be lifted when the public health emergency ends on May 11, according to an administration official. According to the official, the administration seeks to eliminate Title 42 in a safe and orderly manner.
The bill was at the crossroads of two of Washington's most contentious issues: pandemic restrictions and the border. On Jan. 8, Biden made his first visit to the border as president, observing security measures and a fence but not interacting with any migrants.
The administration previously stated that it would enforce Title 42 while it awaited the result of the legal battle, but now says it will lift it in conjunction with the end of the emergency. It is unclear what this means for the court case.
Why Are They Extended Until May?
On January 11, the US Department of Health and Human Services extended the coronavirus public health emergency until mid-April, preserving measures that have expanded healthcare access for millions of Americans since the Trump administration's initial declaration in January 2020.
The Biden administration announced on Monday that the public health emergency would be extended until May 11. The White House declined to respond further. A request for information from the Department of Health and Human Services was not immediately returned.
The Biden administration has pledged to inform states 60 days in advance before the termination of the public health emergency, in order to ensure adequate preparation for alterations to programs and regulatory authorities. The emergency declaration provided millions of Americans with unique access to Medicaid, the health coverage program for low-income individuals, as well as expanded telehealth services. The administration stated that sudden termination of the emergency declaration would result in widespread confusion and instability in the healthcare system.
During the public health emergency, Medicaid allowed patients to remain enrolled until the end of the emergency period, leading to a substantial rise in enrollment compared to pre-pandemic numbers. However, the recent year-end spending bill by Congress has announced that the continuous enrollment provision will come to an end in March. The Kaiser Family Foundation predicts that between 5 million to 14 million individuals may lose their Medicaid coverage once this provision is discontinued.
Can I Immigrate to the US Without the COVID Vaccine?
As of right now, if you are a non-U.S. citizen who is a nonimmigrant (not a U.S. citizen, U.S. national, lawful permanent resident, or traveling to the United States on an immigrant visa), you will need to show proof of being fully vaccinated against COVID-19 before you travel by air to the United States from a foreign country. However, this could change when new public health emergency rules are changed in May.
Are You Interested in Immigrating to the United States?
If so, Contact VisaPlace today. All our cases are handled by competent and experienced immigration professionals who are affiliated with VisaPlace. These professionals consist of lawyers, licensed paralegals, and consultants who work for VisaPlace Legal, an award-winning immigration firm that adheres to the highest standards of client service.
Ready for the next step? Book your 1 on 1 consultation now or call us at 1-888-317-5770.
Have a Question related to your Immigration Needs?
Fill out the FREE Immigration Assessment form and get a response within 24 hours to see if you're eligible.
The assessment form should take approximately 5-7 minutes to complete. We will get back to you within one business day to let you know if we can help.