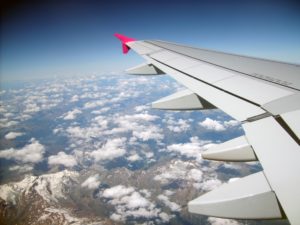 Data from the Department of Homeland Security shows that legal immigration to the United States has declined by more than 7% between 2016 and 2018. This data excludes refugees from the numbers of immigrants coming into the US.
What Areas of US Immigration Are Down?
Much of the decline can be linked to the lower admission rates in the Immediate Relatives of US Citizens category. This means that the spouses, children and parents of Americans are not being approved for entry to the US. From 2016 to 2018, there was a 11.9% decrease in the number of spouses granted permanent residency, a 24.5% decrease for children and a 17.2% decrease for parents. The lower admission numbers may be the fault of delays to their application as well as policy changes that make it more difficult to obtain permanent residence. Some of these policies include requiring in- person interviews for applicants looking to immigrate based on employment as well as more rigorous screening/ vetting of applicants. These changes may have led to longer delays and visa denials.
There has been a marked decline in the number of immigrants entering the US from Mexico, China, Vietnam and South Korea. Mexican immigration is down 7.3%. Chinese immigration is down more than 20%. Immigration from South Korea is down 18.9% while immigration from Vietnam is down 18.4%. Additionally, there have been overall declines from India, the Dominican Republic, and the Philippines. These declines are likely the result of the lower admissions to the Immediate Relative of US Citizens category.
The number of applicant denied a visa based on 221(g) grounds has increased by 34%. This visa denial is based on an immigration officer determining that an applicant does not comply with the requirements of the Immigration and Nationality Act. This reason is common when an immigration officer wants more evidence or the application is placed into processing.
The travel bans in place against Iran, Libya, Somalia, Syria and Yemen and the restrictions of Venezuela and North Korea have led to a decrease of 64.7% of people immigrating from the five banned countries.
Going forward, other policies by the Trump administration could lower the number of immigrants coming legally to the US. One policy was announced on October 4, 2019 which barred new immigrants from entering the US without health insurance. The other policy, known as the wealth test, was approved by the Supreme Court and means that immigrants could be refused based on a perception that they may become a public charge.