Obama's Executive Action for Illegal Immigration, Explained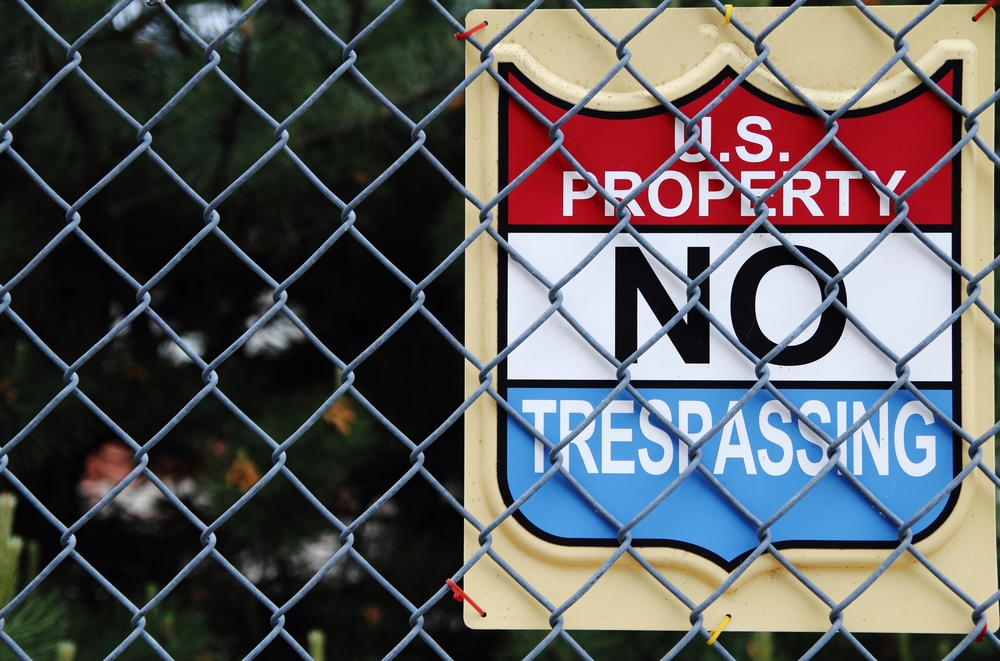 As recently reported by The Guardian, President Barack Obama announced his Executive Action plan on immigration which has been making waves rather than ripples throughout the United States ever since.
According to former White House advisor David Axelrod, the move that ends the threat of sudden deportation for over four million undocumented immigrants has more to do with principal than groundbreaking politics. He said, "The president wanted to keep faith with these people, and he wanted to do right by them. There's no hidden motive."
Who is Affected?
According to Vox.com, immigrants who arrived in the United States before 2010, and were either under 16 years of age or have at least one child who is a legal citizen or permanent resident, will be able to apply for three years deportation relief, including relief from work permits.
Although the President's decision has brought with it a massive furor for many, it's also being seen as a positive step forward by the Hispanic community, which currently makes up almost two thirds of the 11 million undocumented immigrants in the country.
Many have been expecting Obama to tackle immigration reform, so this most recent move has been welcomed as a first step to help fix the US's flaws in the current immigration system, which Obama himself has declared "broken".
Obama's Executive Action for Immigration: the Main Points
So, how will Obama's recent Executive Action affect you? Below, we're going to go over everything you need to know.
1. Strengthen US borders
The first point is to strengthen border security, with additional resources in the form of three new immigration task forces. These are new divisions of the Immigration and Naturalization Services (INS) office set up to help reduce the amount of legal crossings and expedite the return of those who have crossed illegally. These are:
A southern maritime border task force
A southern land border and west coast border task force
Supportive investigations for the above two task forces
2. Revise removal priorities
Obama's executive action will also mean a new ranking system for deporting illegal immigrants as part of a new deportation procedure, to replace the blanket policy we all know. In order of priority, the new system lists:
National security threats, gangs, felons and border apprehension
Those who have committed significant or multiple misdemeanors, along with those who have not been apprehended at the border, but have entered or re-entered illegally after January 1, 2014.
Illegal immigrants who have not committed any crime but who fail to leave after a final order of removal that has been issued either on or following January 1, 2014.
Interestingly, those who entered the United States illegally before January 1, 2014 and were not issued with a prior order of removal, or convicted of any serious offense, will not be listed as a priority for deportation.
3. New Priority Enforcement Program (PEP) 
This new program will replace the more controversial Secure Communities program and will run alongside the priorities listed in point 2 above. State and local law enforcement agencies will provide fingerprints and biometrics in order to create notice for those that are seen as high priorities for deportation.
4. ICE officers' personnel reform
Immigration and Customs Enforcement (ICE) will undergo major changes, including higher wages for officers and duty reclassifications. This will hopefully result in a much more efficient system and more motivated personnel.
5. Expand Deferred Action for Childhood Arrivals (DACA) program
First brought into play in 2012, the Deferred Action for Childhood Arrivals (DACA) program only covered those under 31 as of June 15, 2012, and who arrived in the United States before June 15, 2007, under 16 years of age at the time of entry. The program is now set to be expanded to cover all undocumented immigrants who arrived in the United States under the age of 16. The entry date will be moved from June 15, 2007 to January 1, 2010, and DACA will now cover up to a full three years, instead of only two – this includes work permits.
6. Deferred action for parents of US citizens and lawful permanent residents (DAP)
INS will also extend deferred action eligibility for those who fall into the following categories:
Are not priorities for deportation
Have been in the country a minimum of five years
Are parents of children who are US citizens or lawful US residents as of November 20, 2014.
Have no other factors that would render deferred action inappropriate.
7. Expansion of 601A provisional waivers to spouses and children of lawful permanent residents
601A was first launched in 2013 for children of US citizens and immigrant spouses, and will now be extended to cover the following:
Children and spouses of legal permanent residents
Adult children of US citizens and legal permanent residents
Those who fall under the two categories above must also fit the "extreme hardship" standard required; this is yet to be clarified by Immigration.
8. Clarify rules of parole
The ways to grant parole will be properly classified by Immigration, including the rules for talented entrepreneurs, as well as parole in place, and deferred action to parents, children, and spouses of US citizens wishing to enlist in the US military and Armed Forces. Guidance on advance parole will also be given.
9. Promote naturalization
The new executive action allows for payment via credit card.
10. Help for high-skilled workers and businesses
Immigration also plans to improve the current system for businesses who wish to hire and hold onto highly skilled workers while also expanding and reinforcing channels for students to obtain in-work training. Considering the long wait times for Green Cards, changes will also allow more flexibility for workers via approved employment-based petitions.
We will report more on this and other related immigration stories as the information becomes available.
Looking for Immigration Help in the US?
If you are in the US illegally or know someone who is, or if you have any immigration questions, VisaPlace is here to guide you through the immigration process. We work with qualified immigration lawyers who can help you with your US immigration matters. Contact us to book a consultation.
The content and comments of this blog are not legal advise and and may not be accurate or complete. If you require legal advice, contact a licensed legal practitioner directly. If you post on this blog, you assume full responsibility for disclosing your identity to the public and VisaPlace nor its affiliates are not responsible for protecting your privacy nor your identity concerning your participation in our blog and you assume any risks in participating.
Customer Reviews
Here's my good advice; Lawyer up. ...and if your looking for a group of lawyers to help with your international affairs regarding visas and work permits; these professionals are top notch. I've had a great experience, they got the job done, and my job was very complicated. Rania Abboud, high five to you especially, you set up a great plan for success, replied to my questions very quickly, kept me informed and your very knowledgeable in your field. To everyone else at VisaPlace; Thank you as well. As a business owner myself I immediately recognized the way your team works so effectively! I wish you all the best of success. J.
The team at the Visa place as very thorough in the preparation of my application which I am sure made a difference. They guided the process well to a successful outcome. Would recommend them for sure.
I hired them for my study permit application! I had been denied twice and thanks to them the 3rd try was a success. Lisa Inspektor was my main contact. She is Very nice and polite. I strongly recommend you to go with them! The money you're gonna spend is gonna be worth it