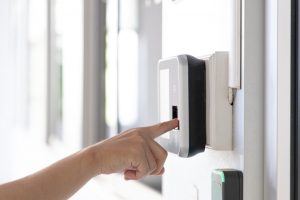 There are a number of requirements needed and actions to complete when applying for US immigration. In most cases, this includes completing the visa-specific requirements, immigration interview, a medical exam, and attending a biometrics appointment.
What is Biometrics?
Your biometrics appointment, also known as ASC, is generally scheduled 5–8 weeks after your filing date. Biometrics can be requested from any applicant, sponsor, or any individual residing in the US for immigration and naturalization benefits.
What To Expect
Taking your biometrics simply includes, a signature, giving fingerprints, and taking a photo! When you arrive for your appointment, you will submit your biometrics on machines designed to do so. When you provide your digital signature, you will also be attesting, under penalty of perjury, that the information in your application, petition, or request, and all documents filed in support of your application were complete, true, and correct at the time of filing.
What To Bring to Your Biometrics Appointment
Even if you use the help of an immigration lawyer or sponsor, you are able to attend this appointment alone and specific things to bring will be stated within your appointment notice. Bringing your ASC appointment notice (Form I-797C) and a valid photo ID is standard for all candidates!
The USCIS recommends that applicants print or save a copy of their completed application, petition, or request for your records, and review this copy before your appointment!
Rescheduling Your Biometrics Appointment
The good news is, you are able to reschedule your biometrics appointment although it is frowned upon unless absolutely necessary as rescheduling can be complicated at times. Your application will not be denied if reschedule, however, if your biometrics are not taken in a specific time frame, your visa application could be refused.
If you need to reschedule your USCIS biometrics ASC appointment with good reason before your scheduled appointment date, you must follow the instructions on the biometrics appointment notice. After your reschedule request is received, you can expect to have a new appointment 3-8 weeks down the road so it is vital that your time is flexible. To reschedule your appointment, please make a copy of your appointment notice for your records, then mail only the original appointment notice to:
Biometrics Processing Unit (BPU)
Alexandria ASC
8850 Richmond Hwy, Suite 100
Alexandria, VA 22309-1586
Second Biometrics Appointment
In rare cases, an applicant may be contacted to attend a second biometrics appointment. This doesn't mean you submitted incorrectly or you've been denied, it could mean your biometrics expired before your application was processed or your fingerprints we not usable, etc.
Interested in Immigrating to the United States?
If so, Contact VisaPlace today. All our cases are handled by competent and experienced immigration professionals who are affiliated with VisaPlace. These professionals consist of lawyers, licensed paralegals, and consultants who work for VisaPlace Legal an award winning immigration firm that adheres to the highest standards of client service.
Ready for the next step? Book your 1 on 1 consultation now or call us at 1-888-317-5770.
Have a Question related to your Immigration Needs?
Fill out the FREE Immigration Assessment form and get a response within 24 hours to see if you're eligible.
The assessment form should take approximately 5-7 minutes to complete. We will get back to you within one business day to let you know if we are able to help.