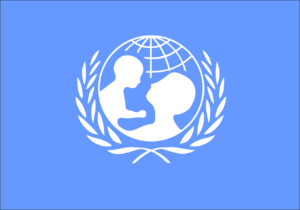 Updating Humanitarian and Compassionate Applications
When it comes to Humanitarian and Compassionate Applications or H&C Applications as they are often called, it is important to update them on an ongoing basis. Humanitarian and Compassionate Application cases can take over 2 years to process so there is ample opportunity to update them while they wait in the queue at a CIC office.
Humanitarian and Compassionate applications are, as we have discussed, applications for an exemption from the general immigrant visa requirement of applying for Canadian Permanent Residence from outside of Canada. For H&C applicants, if you can show undue hardship you would likely suffer in your home country should you leave Canada and that you have successfully established yourself in Canada, you may be eligible to make an application from within Canada under Humanitarian grounds.
For more information on Humanitarian and Compassionate applications go here and here.
Once of the reasons that it is important to update your applications is that in the event your Humanitarian and Compassionate application is refused, and you wish to file an appeal, that is, file an application for Leave and Judicial Review, you have to adhere to the court's strict rules of evidence.
For judicial reviews of Humanitarian and Compassionate Applications, documents that were not submitted and issues that were not discussed in submissions before the decision to refuse the application was made, cannot be raised at the Judicial Review stage. In other words, no "new evidence" is allowed. Unlike an Appeal at the Immigration and Refugee Board, a Federal Court Judge does not have authority to consider "new evidence".
Therefore it is essential that you update your Humanitarian and Compassionate Applications within a reasonable time frame (6 months to 1 year) after submission. At our office, we do this by proactively contacting our H&C clients to find out the following information since the original submission:
1. Did the client purchase any new property?
2. Better income and savings since the original application?
3. Establishment of a new business?
4. New relationships formed?
5. How have the children progressed in terms of schooling, friends, community etc?
6.Volunteer work?
7.Community integration?
8.Illness?
9. Financial support of family abroad?
When updating an application, it is important to make detailed submissions each time as this will have a great impact on the CIC officer's assessment of the application when it comes time to decision making. And if there is a refusal, the Federal Court will be able to consider all the "updates" you have made as proper evidence. Updating H&Cs is therefore a winning strategy.
Contact Niren and Associates immigration law firm today for help with your Humanitarian and Compassionate Applications.
If so, Contact VisaPlace today. All our cases are handled by competent and experienced immigration professionals who are affiliated with VisaPlace. These professionals consist of lawyers, licensed paralegals and consultants who work for Niren and Associates an award winning immigration firm that adheres to the highest standards of client service.
Ready for the next step? Book your 1 on 1 consultation now or call us at 1-888-317-5770.
Have a Question related to your Immigration Needs?
Click here to fill out the FREE Immigration Assessment form below and get a response within 24 hours to see if you're eligible.
The assessment form should take approximately 5-7 minutes to complete. We will get back to you within one business day to let you know if we are able to help.