Top 5 Reasons to Apply for an Investor Visa to the U.S.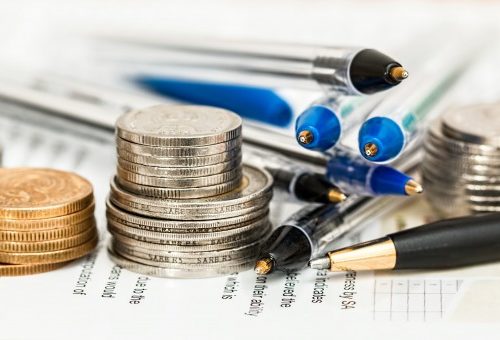 The United States offers exciting business opportunities to entrepreneurial individuals. The U.S. is known for being the largest consumer market and a hub of innovation. It also boasts a talented workforce and an abundance of resources. In addition, the United States is known for the competitive and robust nature of its market. Those wishing to invest in the American economy might want to consider an Investor Visa.
The term Investor Visa is an umbrella term that covers the E-1, E-2 and EB-5 visas. These three visas allow an investor to come to the United States and invest in the United States economy. Each one applies to a different scenario. The chart below details the main differences in the visas.

1. Largest Consumer Market
The United States boasts a GDP of approximately $20 trillion and is the home to over 300 million people. Average household spending is one of the highest in the world. This consumer market offers ample opportunity for a business owner to carve out a space in their chosen industry. Additionally, those wishing to engage in the exporting of goods can take advantage of the U.S. free trade agreements with 20 countries thereby gaining access to more consumers. An Investor Visa can help you to access the U.S. consumer market.
2. Hub of Innovation
The United States offers inventors a safe place to create. There are many laws in place that protect the intellectual property and inventions of people. This means that with one of the three Investor Visas, you can file for patents, copyrights and trademarks. The U.S. is recognized as being a leading nation for Research and Development. Innovators can find support for their work in the top universities, the government or other companies.
3. Talented Workforce
The United States values the education of its youth and provides free public education for students. The university system has many of the world's top institutions. This combination produces a highly educated and skilled work populace. For people that do not wish to attend university, there are vocational training schools that teach individuals the skills of a particular field. This means that if you are building a business in the United States on an Investor Visa, you will be able to create a talented and productive workforce with ease.
4. Abundance of Resources
Many of today's companies need access to natural resources. The United States borders span across several different environments which means that the U.S. has access to timber, minerals, and metals. Metals can be used in manufacturing large scale items like construction equipment or in the creation of computer parts. The versatility of the resources in the U.S. also means that an Investor Visa holder has room to innovate.
5. Competitive and Robust Market
There are several American industries that have grown exponentially and offer the savvy investor an opportunity to become involved in a field that impacts the global markets. These industries are: Aerospace, Automotive, Pharmaceuticals, Chemicals, Consumer Goods, Energy, Environmental Technology, Logistics, Machinery, Media, Medicine, Retail, IT, Textiles, and Tourism. If you have an Investor Visa you can invest in any of these fast growing industries.
Why Seeking Professional Help for Your Investor Visa is Important
Immigration requires a great deal of preparation, including assembling the proper paperwork, following the proper procedures and knowing where to file and when. With so many specific and timely requirements to fulfill, successful applications are often achieved with the help of a legal expert.
Why Hire Us to Help You With Your Investor Visa Immigration?
We have over 20 years of experience in handling applications and we know what steps and details immigration officers consider when deciding whether to approve or deny an application bid. We have helped thousands of individuals enter the United States and we can help you too. The first step is to fill out this assessment and we will get back to you within 24 hours to discuss your eligibility and options.
The content and comments of this blog are not legal advise and and may not be accurate or complete. If you require legal advice, contact a licensed legal practitioner directly. If you post on this blog, you assume full responsibility for disclosing your identity to the public and VisaPlace nor its affiliates are not responsible for protecting your privacy nor your identity concerning your participation in our blog and you assume any risks in participating.
Customer Reviews
The team here is wonderful. They are so professional and capable of handling any immigration matters. I just received my Work Permit thanks to them. Thanks Alicea again for helping me! I highly highly recommend to try their services ❤❤
Money well spent! Very professional and thoughtful. I had a need to visit their office and was pleasantly surprised and was treated very cordially. My wife's work permit came in several months early as did her permanent residency. Thank you Lisa and Laura!
The agency is very capable and have a lot experience to handle USA immigration issues. My I -601 case was approved because of their help. I strongly recommend this wonderful agency.