How to Write Canadian Resume for a Canada Job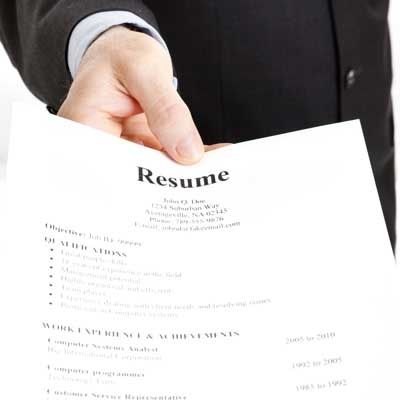 When you and your family are looking to move to Canada you may not thing of all the little things that are needed to become successful. Whether you are searching for a Canadian job in another country or searching for a job while youre in Canada, you will need to create a resume. A resume is a written page of your education, work experience, credentials and accomplishments. There are several things that may be different in a resume if you are applying in Canada.
How to Write a Resume for a Canadian Job
1. Collect Job History and Job Experience
It's important to first collect all the information that is needed to explain and show your work experience. It will be much easier to write and format a resume when you have all the information in front of you. Make a list of references, job history, education and skills
2. Create a Canadian Resume
Once you have collected all your past job experience, professional references and skills you will begin on formatting your resume in the following order: Resume heading, objective, work experience, education, certifications or awards, skills, references. There are several computer programs to help you type out your resume such as Microsoft Word, Pages, Google Docs, etc.
Resume Heading: Full Name, Street Address, City, State/Province, Country, email address, telephone number.
Objective: Give the employer a brief description of your qualifications and your working goal. You can include that you are looking for a long term or short term employment, you are looking to move up within a company, wanting to learn more about a certain aspect of business, etc.
Work Experience: This is the most important part of the resume which is also supposed to take up most of the content. Employers want to know where you have worked, when you worked there, what your job title was, and what were your responsibiliites. First, list the jobs, internship or apprenticeship that you have held in reverse chronological order with your most recent position to your oldest. Keep in mind to only add positions relatable to the position you are applying for.
Education: In this section you will list the degrees you have earned, when you graduated and from what college, institution, or university. List each degree you have obtained from highest to lowest. (Masters in Psychology, May 2004, McGill University. Bachelors in Pyschology, May 2000, Queen's University)
If you are currently a student then the education section of your resume will be listed below your objective and above work experience.
Certifications and Awards: This section includes any certifications and awards that you have obtained. Do not be shy in this section, show your employer that you are a well-credential candidate who has earned their certifications and awards.
Skills: In this section you will want to include skills that are directly related to the job position you are applying for. Typically on a job posting it will show requirements or preferred skills, use this as a tool when adding your skills to your resume. List all your closely relateable skills to their wants on the job listing.
References: This section is oppotional to list 1-3 professional refrences that the employer may call to ask about your job experience, skills, and characteristics. The format you will do this is "First Name Last Name, Phone Number, Job Position" You may also just type "Professional Refrences available upon request"
3. Choose a Resume Layout for a Job in Canada
There are three basic types of resume formats that most Canadians use.
Chronological: This is the most frequently used. This layout displays your work history starting with the most recent job first
Functional: If you have had any year gaps in work the functional layout works well since it is mostly focused on skills and experience rather than dates of employment. This starts with your objective, skills, experience (this could be non employment work such as freelancing or volunteer work) , employment history, education.
Combination: This resume is a combination of both chronological and functional. This includes both your skills and chronological work history.
The chronological format is the most professional and thus the most popular in America.
4. Format Your Canadian Resume
When designing your resume after all the content is on the page be sure to use very simple fonts, colors, etc. Choose a font like Arial, Calibri, Times New Roman, or Verdana and use the same font throughout the entire resume. The font size size should be consistent throughout the resume but there can be some larger font used for your name and section headings (work experience, education, skills, etc). Use bold and italics to highlight the details of your education and employment history to help with easy reading.
5. Save Your Canada Resume
Save your resume to a file and name it something that includes your own name such as: JohnDoeResume.doc. Be prepared to save your resume in multiple formats such as Microsoft Word, Google Docs, or PDF because some employers will ask for the resume in a different format than another employer will ask.
6. Send your Resume to a Canadian Job
Now that your resume is complete and saved, you're ready to send it off to Canadian companies and employers! Most job applications are applied to online where you will upload your resume document to the application. If you are in the US and are going into an interview for a job, print off your resume to hand to the interviewer.
Things to Not Include in a Canada Resume
There are several elements of a resume that are necessary or useful in other countries but are not essential for a resume in Canada. If you are applying for a Canadian job you can consider removing these items:
Graphics such as charts and tables can be distracting for a professional job.
Personal Information such as your marital status, identification number or social security number, any family names, date of birth.
Aggregate grades, many Canadian employers will not understand what this means. You can find a different way to describe your academic achievements such as "Ranked 7 out of 100 students" or "Graduated with highest honors".
Ideally, a resume should reflect experience that is relevant to the job that you are applying to and typically no more than ten to fifteen years in the past.
Creating a resume for a Canadian job can be confusing but follow these steps in order to make it much easier for you to get a job in Canada. After applying for jobs if you do get a job offer you can apply for several Canadian Work Permits. With so many applicants each year from around the world looking for a Canada work permit, it is important to get experienced legal help that will ensure your application package has the best change of being accepted. If your application is refused, your job offer may also fall through so make sure you speak with an experienced Canadian Immigration lawyer.
The content and comments of this blog are not legal advise and and may not be accurate or complete. If you require legal advice, contact a licensed legal practitioner directly. If you post on this blog, you assume full responsibility for disclosing your identity to the public and VisaPlace nor its affiliates are not responsible for protecting your privacy nor your identity concerning your participation in our blog and you assume any risks in participating.
Customer Reviews
I cannot thank VisaPlace enough for their help. I had an issue with my immigration work that I needed professional help with. The team did a stellar job in making my case and I am greatly indebted to them. I worked directly with Alicea. She was extremely professional and responsive! Even after building my case and submitting my application, she was always available to answer any questions or concerns I had for several months after. I highly recommend the team and would come back in future if I have to. Thank you!
Visaplace was able to get myself my Visa, as well as many of my employees. They made my dreams of living in the USA and starting a company come true. Their process is clean, simple, and affordable. Thank you to the whole team for your incredible work!
I just cannot praise this place enough, staff is extremely helpful, very knowledgeable, all my questions were answered elaborately and not once I was confused from the answer. They do their best to get back to you as quick as possible after you have asked a question, I can actually sit down and praise this place all day and still there will be a lot more left to praise about, Richard, Lisa, Alicea, Rania, Caroline, and everybody else, such a great staff! I am finally permanent resident! It was a long journey but patience and hard work with a good Immigration Law Firm is the key from my experience! I would strongly recommend this place, VisaPlace I thank you very much for making my dream come true, every penny spent was completely worth it.