How to Choose a NOC Code for Canadian Immigration 2019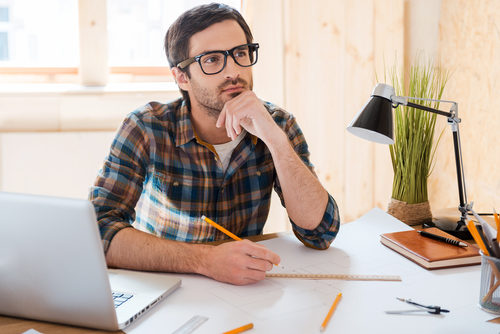 What is the NOC and NOC Code in Canada?
If you are applying to work in Canada on either a temporary or permanent basis, you will be required to identify an NOC code as part of your immigration application. The NOC code is a unique four digit code assigned by the National Occupational Classification (NOC) system to every occupation in the Canadian labour market. It is a standardized way for the IRCC to evaluate applications and candidate eligibility. In order to identify your NOC code, however, it is important that you can identify the job group and job description that best fits your qualifications. These factors are also classified by the NOC, and are based on job duties and the work a person does.
How Job Groups are Categorized under NOC
The main job groups classified under the National Occupation Classification system are the following, as defined by the Government of Canada:
Skill Type 0 (zero): management jobs such as restaurant managers, mine managers, shore captains (fishing)
Skill Level A: professional jobs that usually call for a degree from a university, such as doctors, dentists, architects
Skill Level B: technical jobs and skilled trades that usually call for a college diploma or training as an apprentice, such as chefs, plumbers, electricians
Skill Level C: intermediate jobs that usually call for high school and/or job-specific training, such as industrial butchers, long-haul truck drivers, food and beverage servers
Skill Level D: labour jobs that usually give on-the job training, such as fruit pickers, cleaning staff, oil field workers
Jobs will NOC Skill Type 0, A or B are considered "skilled" jobs.
Program Eligibility Based on Skill Type
The skill level of the job or jobs you have had in the past will play a big part in determining what programs fit your eligibility. The following are examples of programs an applicant may be interested in, and the skill type requirements for each one:
Express Entry: If you want to come to Canada as a skilled immigrant under Express Entry, the job or jobs you have held in the past must be skill type 0, or skill level A or B to qualify. This is an opportunity for permanent residence, and pertains to those who may qualify under a Federal Skilled Worker Program, the Federal Skilled Trades Program, or the Canadian Experience Class.
Atlantic Immigration Pilot: If you want to come to Canada as a skilled immigrant under the Atlantic Immigration Pilot, your past work experience must be skill type 0, or level A, B, or C.
Provincial Nominee Programs: Depending on the labour needs of each particular province, individuals whose past work experience falls under any skill type or level (0, A, B, C, or D) may be eligible to apply. The skill types/levels qualified will vary based on roles needed.
Temporary Work Visa/Permits: Individuals whose past work experience falls under any of the skill types/levels may be able to work in Canada for up to two years initially.
Determining Your NOC Code
Determining your accurate NOC code while filling out your application is crucial to finding success in the immigration process. You must first find the NOC title that best fits your work experience. Make sure the main duties listed are consistent with what you did in your previous job. If they do not match, continue searching for the job title that better does. This title will correlate with a skill level or type, as well as an NOC code. This code is what you will use in your application. If you have had multiple positions in the past that match multiple NOC codes, you will generally select one NOC code as your primary, and list the others that match other previous jobs.
Remember that it is extremely important to claim the NOC code that matches your work experience. If it does not, your application may be refused or returned to you. You must also provide supporting documentation in the form of an employer reference letter. This will help the visa officer reviewing your file to be confident in your eligibility.
Note: When looking up your NOC code, make sure to use the 2016 version of the NOC as of June 2018.
Why Hire an Immigration Lawyer?
An immigration lawyer can be of great help in any immigration case. This holds especially true in regard to choosing a NOC code to claim in your application. Not only can an immigration lawyer help ensure the NOC code you choose best reflects your work experience, but they can also help you decide which NOC code to use if you have multiple that apply to your previous jobs. For certain programs, for example, one code that fits your experience may make you a more attractive candidate than another. An immigration lawyer can help determine what will give you the greatest chances of success.
Here at VisaPlace, we have had years of experience helping clients apply for programs that require NOC codes. If you are interested in hiring an immigration lawyer, we welcome you to book a consultation with us! If you are unsure of your immigration needs, feel free to fill out our free online assessment. It will help us determine how we can best help you!
The content and comments of this blog are not legal advise and and may not be accurate or complete. If you require legal advice, contact a licensed legal practitioner directly. If you post on this blog, you assume full responsibility for disclosing your identity to the public and VisaPlace nor its affiliates are not responsible for protecting your privacy nor your identity concerning your participation in our blog and you assume any risks in participating.
Customer Reviews
I could not have asked for more! The VisaPlace team are extremely professional, they know their stuff. They gave me great information, prepared my work visa application and then prepared me for the submission process. I was successful. Got my visa. 5 stars! I would give them 6 if I could.
This is not an exaggeration!!! I was truly impressed with the way VisaPlace consultants handled my case. The consultants- Emily, Lauren, Takunda and Lisa, took their time to explain to me in great deal how they were going to approach my case and how they would handle setbacks, if any. Their professionalism and knowledge of the law were superb. The minor setback that came up was quickly addressed by the team. The team constantly kept me updated on the progress/status of my application; they quickly responded to my questions/concerns. They had predicated my permanent residency to be processed within 6 -12, and Indeed it was processed and completed within 6 months. Based on my personal experience, Emily and Lauren's team are the best! They deserve 5 stars!!!!!!!!!!!
VisaPlace helped me sponsor my husband to become a Permanent Resident of Canada. They were extremely professional. Every step along the way was explained fully and expertly taken care of. The staff responded immediately to any questions and always handled our concerns fully, taking as much time as we needed to understand where we were at in the immigration process and what to expect next. I would recommend VisaPlace with no hesitation at all. I'm sure if we had tried to navigate the immigration process ourselves, it would have been much harder.