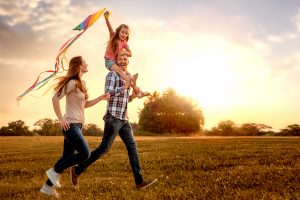 The Treaty NAFTA visa is also known as the TN visa is known to be one of the fastest pathways for Canadians and Mexicans with a job offer looking to work in the United States. This agreement was established under the United States Canada Mexican Agreement (USCMA) formerly known as NAFTA specifically for Canadian and Mexican foreign nationals. While the TN Visa process is pretty straightforward, oftentimes applicants are interested in bringing their spouse and/or children to reside with them in the US while their TN visa is valid. This is possible with a TD visa which is a nonimmigrant visa that allows qualifying dependents to legally reside in the United States.
TD Visa Requirements
The standard requirement for those applying for a TD dependent visa consists of demonstrating their spousal or parent-child relationship with the primary TN visa holder. If approved, TD visa holders will also receive an I-94 record stating their duration of stay in the US which is usually the same period of stay as the TN visa holder.
Supporting Documents for Dependents:
Original and copies of marriage certificate
Proof from your wedding ceremony (wedding guest list, photos, etc.)
Original and copies of birth certificates
Valid passport of each applicant
Documents Needed From TN Visa Holder:
Copies of the TN status holder's passport with a valid I-94
Copy of job offer or employment letter from the US employer
TN worker's recent pay stubs and a recent letter from US employer
TD Visa Cost
Canadian citizens can expect to pay as little as $6 to file, while the fee for Mexican citizens and non-Canadian citizens is $160. Luckily, these are the only application fees one has to pay for the process.
Applying as a Canadian Citizen
Due to Canadian citizens not needing a travel visa to enter the United States, those looking to apply for a TD visa can do so at the port of entry while the main applicant applies for their TN visa. You will need to prove your Canadian citizenship with a valid passport, those under the age of 16 will need to submit a birth certificate or Candian Citizenship Card. The good news is, as the TN visa applicant provides his or her proof of employment and other required documentation for this visa category, this already demonstrates your right and capability of obtaining a TD status so bringing separate evidence is not needed!
Applying as a Mexican Citizen/Non-Canadian Citizens
In contrast, Mexican and other non-Canadian citizens do require a visa to gain entry into the United States which means applicants will need to file for a TD visa stamp before they can enter the US. This process is done at the US Embassy or Consulate in the TD dependent's home country. In addition to gathering all the required documentation for the TD status listed above, each family member must also electronically file and pay the processing fees for form DS-160, Department of State's "Online Nonimmigrant Visa Application. If approved, you'll receive the TD visa stamp on your passport. Keep in mind that for Mexican citizens, the TD visa stamp is currently valid for only one year, while validity periods for other non-Canadian citizens vary on the applicant's citizenship. You will present your stamped passport and other required documents to a US Customs and Border Protection (CBP) officer at the port of entry for admission. Upon satisfactory review, the CBP officer will issue you an I-94 record. Mexican citizens on TD visa status who have had at least one extension to their visa and leave the U.S. must apply for a new TD visa before they can re-enter.
Frequently Asked Questions
Can I Work on a TD Visa?
Unlike other dependent visas, TD visa holders are not allowed to obtain Employment Authorization Documents (EAD) to accept employment in the United States. In other words, if you're looking to get a work permit and gain employment in the US as a TD visa holder, you will need to file a new change of status into a visa category that allows you to work.
Can I Study on a TD Visa?
TD visa dependents are eligible to enroll in any US educational institution without having to obtain an F-1 student visa first. Because the TD visa is only available to children under 21 years old, most students will switch to an appropriate study visa to avoid an invalid status during their studies. Applying for a student visa comes with a few benefits such as work permit options for part-time work and you are no longer reliant on the TN visa holder's status.
Related Article – Studying in there United States: F-1 & M-1 Student Visas
How to Extend My TD Visa
TD visa holders who have not committed any crimes or in any way violated the terms of their stay, and have a valid passport that will last beyond the extended stay, may apply to extend their TD status. Per the USCIS, applicants for TD status extensions should initiate the process at least 45 days in advance. Ideally, you should file the extension application before the expiration of your TD I-94 record, otherwise, the USCIS may deny the petition.
Do You Need Help Obtaining a TD Visa for Your Dependents?
If so, Contact VisaPlace today. All our cases are handled by competent and experienced immigration professionals who are affiliated with VisaPlace. These professionals consist of lawyers, licensed paralegals, and consultants who work for VisaPlace Legal an award winning immigration firm that adheres to the highest standards of client service.
Ready for the next step? Book your 1 on 1 consultation now or call us at 1-888-317-5770.
Have a Question related to your Immigration Needs?
Fill out the FREE Immigration Assessment form and get a response within 24 hours to see if you're eligible.
The assessment form should take approximately 5-7 minutes to complete. We will get back to you within one business day to let you know if we are able to help.