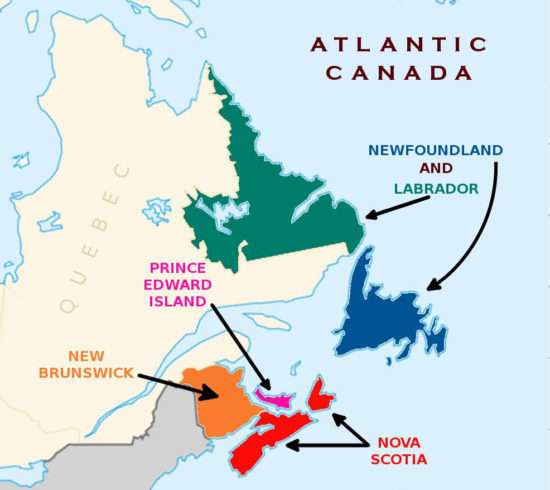 While those interested in immigrating to Canada most commonly choose Montreal, Toronto, or Vancouver as a final destination, they often don't consider the vast opportunity that exists in other parts of the country. The Atlantic Immigration Program (AIP) seeks to draw skilled immigrants to the Atlantic provinces of Prince Edward Island, New Brunswick, Newfoundland and Labrador, and Nova Scotia. These provinces have experienced a labor gap due to aging populations and low immigration rates, and are hoping to draw in newcomers by offering this fast track to immigration along with unique work and settlement opportunities. The process begins with the employer, who will recruit immigrants and recent international graduates.
Customized Settlement Plan
Once an employer recruits an immigrant, they are responsible for contacting and working with the local settlement agencies to create a settlement plan that will meet the needs of the prospective immigrants. This means "housing, language training, child care, and education are all taken care of." All the candidate needs to do is await a letter of endorsement from the province, complete the permanent resident application and send it to IRCC with all other required documentation. The application is then fast-tracked within six months and, once it is approved, the candidate may come to Canada along with their family.
Employment Opportunities
Finn Poschmann, president of the Atlantic Provinces Economic Council, says that employers throughout the provinces "need staff at all skill levels, whether it is in the seafood sector, at tech firms, in sales and financial services". Therefore, this program could offer a great opportunity for a wide variety of individuals who want to become Canadian permanent residents. Designated employers will recruit from abroad and "recommend" workers to fill jobs.
One of the reasons these Atlantic provinces have not seen high levels of immigration is due to the lack of immigrants already there. Immigrants tend to migrate to areas where they know they will be joining a large immigrant community. However, one potential benefit of immigrating to an area with smaller immigrant communities is that newcomers will be encouraged to interact more with locals and integrate more quickly into their new homes. Though in its early stages, this program now has more than 650 designated employers who may participate. Together, the employers have recommended over 750 workers to fill jobs in the provinces and 122 permanent resident applications have been submitted. The cap for newcomers is 2,000 by the end of 2018 and is expected to double to 4,000 by 2020. Future applicants can therefore expect growing immigrant communities. The provinces are also eager to fill the labor gaps, and thus will be welcoming areas to settle.
Are You Interested in Immigrating to Canada?
If so, Contact VisaPlace today. All our cases are handled by competent and experienced immigration professionals who are affiliated with VisaPlace. These professionals consist of lawyers, licensed paralegals, and consultants who work for VisaPlace Legal an award-winning immigration firm that adheres to the highest standards of client service.
Ready for the next step? Book your 1-on-1 consultation now or call us at 1-888-317-5770.
Have a Question related to your Immigration Needs?
Fill out the FREE Immigration Assessment form and get a response within 24 hours to see if you're eligible.
The assessment form should take approximately 5-7 minutes to complete. We will get back to you within one business day to let you know if we are able to help.