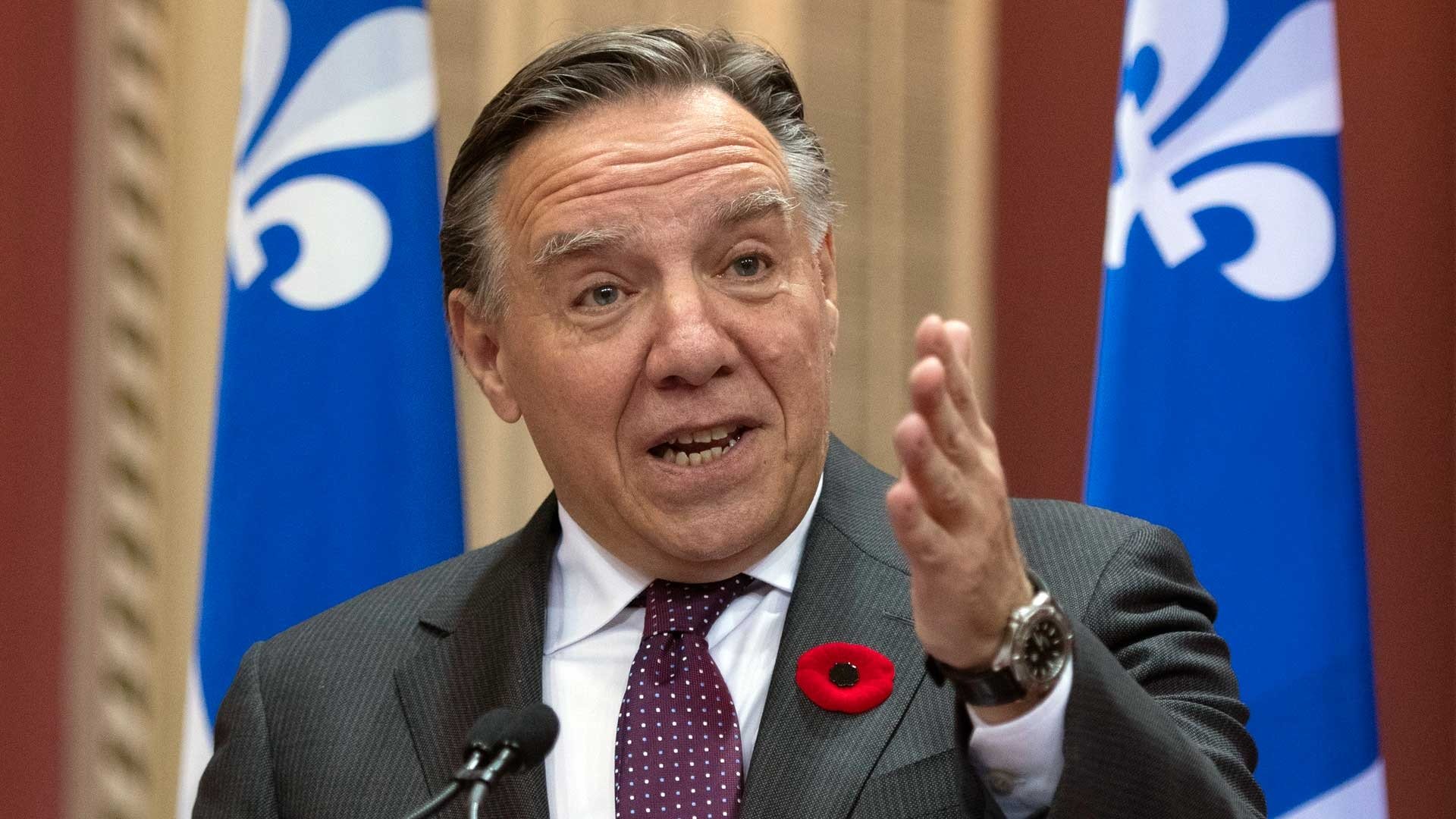 A Canadian province will soon require economic immigrants to pass a "values test" under a newly proposed policy.
Immigrants to Canada who want to settle in Quebec will soon be required to pass a provincial values test.
Starting Jan. 1, immigrants will have to prove they have learned "democratic values and Quebec values" in order to obtain a selection certificate, the first step toward permanent residency for immigrants wanting to live in the province.
Some say the questions are not much tougher than those immigrants already answer to obtain Canadian citizenship.
Who Will This Test Affect?
Quebec has the power to select immigrants in the qualified worker or economic category, which means the values test will apply to those candidates. It will not apply to candidates applying under refugee or family unification programs, which Ottawa controls exclusively.
As of January, a qualified worker seeking to live here will have 60 days to take the new values test, after they have passed through the new Arrima selection process and been invited to make a request for a CSQ.
Minors or those who have a medical condition that prevents them from obtaining the certificate would be exempt.
What to Expect of the Test
The 20-question evaluation will focus on issues including democracy, French-speaking Quebec society, state secularism, and equality between men and women. These questions will be chosen randomly from a bank of 200 questions.
Its goal is to ensure those newcomers "integrate in French into Quebec society and adhere to Quebec values", said provincial immigration minister Simon Jolin-Barrette.
Applicants will have to get 75 percent of the answers right to pass. If they fail, they can take the test a second time. After a second failure, they are then obliged to take a daylong "Objectif intégration," crash course and then take a third try at the test.
It's only if candidates fail all their attempts or do not take the course that their files are closed and they have to start the immigration request process all over from the start, Jolin-Barrette said at a news conference.
If a candidate is already living in Quebec, he or she can just take the course and skip the test altogether.
Quebec Values Test Example Questions Include
In Quebec, women and men have the same rights and this is inscribed in law.True. False.
Choose the illustration or illustrations that indicate who is allowed to marry in Quebec.The illustrations depict:

Two men

Two women and one man

Two women

A man and a woman

Two men and one woman

Identify which situations involved discrimination. A job refused:To a pregnant woman

To a person lacking the required diploma

To a person because of their ethnic background

Since March 27, 2019 by virtue of the secularism of state law, all new police officers may not wear religious symbols.True. False.
What is the official language of Quebec?French

Spanish

English

French and English
Are You Interested in Immigrating to Quebec?
If so, Contact VisaPlace today. All our cases are handled by competent and experienced immigration professionals who are affiliated with VisaPlace. These professionals consist of lawyers, licensed paralegals, and consultants who work for Niren and Associates an award-winning immigration firm that adheres to the highest standards of client service.
Ready for the next step? Book your 1 on 1 consultation now or call us at 1-888-317-5770.
Have a Question related to your Immigration Needs?
Click here to fill out the FREE Immigration Assessment form below and get a response within 24 hours to see if you're eligible.
The assessment form should take approximately 5-7 minutes to complete. We will get back to you within one business day to let you know if we are able to help.