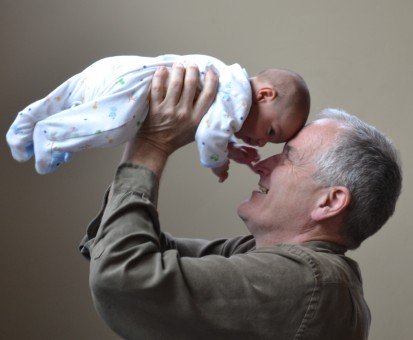 Recently, President Trump announced that his administration was considering ending birthright citizenship. This would be accomplished via an executive order, which if approved by the courts, would mean children born to non-US citizens on US soil would not automatically become US Citizens.
What Is Birthright Citizenship?
Birthright Citizenship is the concept that if a child is born on US soil that child is a US citizen. The rationale behind this type of citizenship comes from the US Constitution's 14th Amendment. This amendment was passed after the Civil War ended and was used initially to grant full citizenship to black Americans who had previously been denied this right. The language of the amendment goes a step further and grants citizenship to "all persons born or naturalized in the US." Because of the wording used, this amendment has been interpreted as granting citizenship to anyone born in the US regardless of the immigration status of their parents. Therefore, the proposed end to Birthright citizenship would likely violate the US Constitution.
Will I Be Affected By An End To Birthright Citizenship?
This change would directly impact both illegal immigrants and legal immigrants in the US as well as US citizens. Parents who do not have legal citizenship status in the US would no longer be able to have children that are automatically granted citizenship.
However, while many people are focusing on the ramifications of this law for illegal immigrants, this change would have consequences for US citizens. American mothers and fathers would have to provide documentation demonstrating that they are American citizens in order to ensure that their child received citizenship. At the moment, parental citizenship is not considered when a child is born except in cases where a child is born to diplomats with diplomatic immunity. Any change to this system would require that a new method of administration would need to be created in order to verify parental citizenship first and then to assign/ deny citizenship to the newly born baby. This would likely necessitate an expansion in government size to accommodate the changes. If the system was created to resemble that of the military procedures regarding babies born overseas to US citizens, new parents could end up paying around $600 in government fees and an additional $600-$1000 in legal fees to prove citizenship (Anderson).
Are You Interested Immigrating to the US?
If so, Contact VisaPlace today. All our cases are handled by competent and experienced immigration professionals who are affiliated with VisaPlace. These professionals consist of lawyers, licensed paralegals, and consultants who work for Niren and Associates an award-winning immigration firm that adheres to the highest standards of client service.
Ready for the next step? Book your 1 on 1 consultation now or call us at 1-888-317-5770.
Have a Question related to your Immigration Needs?
Click here to fill out the FREE Immigration Assessment form below and get a response within 24 hours to see if you're eligible.
The assessment form should take approximately 5-7 minutes to complete. We will get back to you within one business day to let you know if we are able to help.
Sources:
Stuart Anderson, "Americans May Pay A 'Birth Tax' Under Trump Immigration Order", Forbes, September 3, 2019. https://www.forbes.com/sites/stuartanderson/2019/09/03/americans-may-pay-a-birth-tax-under-trump-immigration-order/#6e81ab6d5830.