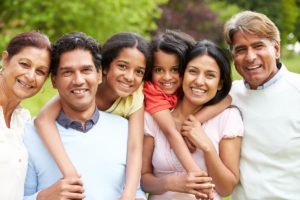 October 5th Update: Today Immigration Minister Marco Mendocino announced new details about the Parent and Grandparent Sponsorship Program. The program will open October 13th, 2020 for a 3-week window. People can submit the form online to express interest to bring their relatives to Canada. Once the three week period ends, the IRCC will select potential sponsors and invite them to submit applications.
Book a consultation with an immigration professional today to get your documents ready for when the Parent and Grandparent Sponsorship Program re-opens!
January 1st Update: To ensure that Immigration, Refugees and Citizenship Canada (IRCC) has sufficient time to complete the development of a new intake process for the 2020 Parents and Grandparents Program, the reopening of the program will be postponed until Ministerial Instructions are issued. This means that the opportunity to express interest in sponsoring a parent or grandparent will not take place on January 1, 2020. Further information about the expected launch date and 2020 intake process will be available in the new year. This will give all interested sponsors the same opportunity to submit an interest to sponsor form and a fair chance to be invited to apply.
Around a quarter of people who immigrate to Canada are sponsored by their family members and about 20% of the those sponsored immigrants are parents or grandparents of Canadians or Permanent Residents of Canada. The Government of Canada intends to admit up to as much as 21,000 parents or grandparents sponsorhip to Canada in 2020.
Next year, the government of Canada will invite potential sponsors to submit applications and sponsor forms online. Keep in mind, that in order to receive an invitation, you must first make sure you are eligible to sponsor your parent(s) or grandparent(s). Invitations are issued in the same order that IRCC receive Interest to Sponsor forms, following a review to ensure eligibility and remove any duplicates.
Interested sponsors who were invited to apply have 60 days from the date they received their invitation to submit a complete application, including all supporting documentation. Make sure you have all your documents and forms ready before the end of March 2020.
Last year the system reached its cap in about 15 minutes. Therefore, you need to make sure to log in as quick as possible. We will do our best to announce the date and time of the application for 2020.
Do You Need Help with Your Parent and Grandparent Application?
If you and your family member(s) are thinking of applying for the parents and grandparents program, we can help. Completing the required documents and including the necessary support materials and fees are essential steps when applying to Immigration Canada.
We can assist in presenting a good case and ensure that everything is done correctly to maximize the chances of a successful sponsorship application, as well as your parents' or grandparents' chances when applying for permanent residence.
To get started, simply fill our free online immigration assessment form here or contact us here. Once you fill out that form, we will get back to you (within 24 hours) to discuss your eligibility and immigration options.