My Visa Expired, What Should I Do? Am I Out of Status? Did I Overstay?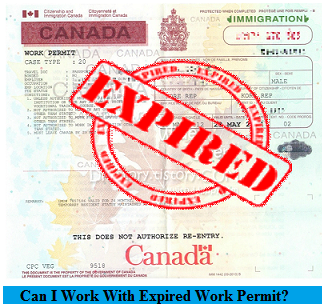 Our immigration lawyers are often asked these type of questions: What happens if I fall out of status? Does my visa expire? Did I overstay my visa? What can I do to keep my visa status? Do I have to leave the country if my visa expired? Can I stay in the country if my visa expired?
Well, they are very common questions, and unfortunately, it's a very common occurrence. For many reasons a person's status, either visitor or work-study, expires and in Canada that could cause some serious problems as well as the United States.
What Happens if my Visa Expires in Canada?
Let me speak to the Canadian situation. If your status expires, for example, if you're on a study permit or even a visitor's status and you realize that, "Uh-oh, I'm out of status. Do I have to leave?" Well, not necessarily. You can apply for an extension or a reinstatement of your status depending upon the date of your document.
My Canada Student Visa Expired, What Should I Do?
For example, if your study permit expired let's say a month ago, you just didn't realize it, there's a mechanism where you can apply for a reinstatement of your status so long as it's within 90 days. If it's beyond 90 days, that is a real problem because you may not be able to get a reinstatement and you may have to apply for a new visa and that could require you to leave the country.
Now again, it depends on the circumstances. Every case is different. You definitely should speak to a lawyer if you are in that situation.
Reinstatement of Your Visa Status
The reinstatement could be approved or it could not be approved. Many people will ask, "Can I stay in Canada with an expired visa?" You have to pay a special fee. If it is approved, you can proceed with remaining in Canada. If it's not approved, typically you're out of luck, and you're going to have to leave the country and potentially reapply for reentry from overseas or outside the borders. It's very important. The first thing you should always keep in mind is to know when your status document expires. Put it in your calendar; make sure you're notified. There's a lot of ways to do that online these days. Don't rely on the government to tell you. That's not their job and they're not going to say, "Hey, Mr. Smith, your study permit is about to expire. You'd better apply for a new one." That's your responsibility. There are options.
Consequences of Overstaying in Canada
If you have overstayed your visa in Canada you could receive a removal order.
There are several different types of removal orders but they all are demanding that the person leaves Canada. Learn more about Removal Orders from Canada. If you want to learn more about facing deportation in Canada you can find out more here: Facing Deportation from Canada? Reasons Why, Appealing, How to Return
What Happens if my Visa Expires in the US?
Now, in the United States, it's a little bit different. There are rules of overstay. There's a three-year rule, a three-year bar rule. There's a 180-day situation. It's very different, so you have to speak to a U.S. attorney about your situation, about your overstay situation. We have U.S. attorneys who work at our office but it's very important — the U.S. laws are different than the Canadian laws.
If your application or I should say, your visa is out of status, you fall out of status, don't automatically panic. There are definitely things that can be done. The first thing I would do is make sure you speak to someone who knows how to help you and can offer you options for you to get your situation resolved.
Hopefully, this has given you some insight into what to do. Pick up the phone and call a professional if you're in that situation. But first and foremost, make sure you are aware, well in advance, when your status is going to expire because this way you can apply for an extension. It's not a reinstatement situation and many times there shouldn't be a problem.
Consequences of Overstaying in the United States
If you have overstayed your visa in the United States you can face deportation. We have compiled the consequences of overstaying your visa in the US. What are the Consequences to Overstaying a United States Visa?
Have You Overstayed your Visa in Canada or the US?
If so, Contact VisaPlace today. All our cases are handled by competent and experienced immigration professionals who are affiliated with VisaPlace. These professionals consist of lawyers, licensed paralegals and consultants who work for Niren and Associates an award-winning immigration firm that adheres to the highest standards of client service.
Ready for the next step? Book your 1 on 1 consultation now or call us at 1-888-317-5770.
Have a Question related to your Immigration Needs?
Click here to fill out the FREE Immigration Assessment form below and get a response within 24 hours to see if you're eligible.
The assessment form should take approximately 5-7 minutes to complete. We will get back to you within one business day to let you know if we are able to help.
The content and comments of this blog are not legal advise and and may not be accurate or complete. If you require legal advice, contact a licensed legal practitioner directly. If you post on this blog, you assume full responsibility for disclosing your identity to the public and VisaPlace nor its affiliates are not responsible for protecting your privacy nor your identity concerning your participation in our blog and you assume any risks in participating.
Customer Reviews
I could not have asked for more! The VisaPlace team are extremely professional, they know their stuff. They gave me great information, prepared my work visa application and then prepared me for the submission process. I was successful. Got my visa. 5 stars! I would give them 6 if I could.
This is not an exaggeration!!! I was truly impressed with the way VisaPlace consultants handled my case. The consultants- Emily, Lauren, Takunda and Lisa, took their time to explain to me in great deal how they were going to approach my case and how they would handle setbacks, if any. Their professionalism and knowledge of the law were superb. The minor setback that came up was quickly addressed by the team. The team constantly kept me updated on the progress/status of my application; they quickly responded to my questions/concerns. They had predicated my permanent residency to be processed within 6 -12, and Indeed it was processed and completed within 6 months. Based on my personal experience, Emily and Lauren's team are the best! They deserve 5 stars!!!!!!!!!!!
VisaPlace helped me sponsor my husband to become a Permanent Resident of Canada. They were extremely professional. Every step along the way was explained fully and expertly taken care of. The staff responded immediately to any questions and always handled our concerns fully, taking as much time as we needed to understand where we were at in the immigration process and what to expect next. I would recommend VisaPlace with no hesitation at all. I'm sure if we had tried to navigate the immigration process ourselves, it would have been much harder.