What If My Visa Expires and I am out of Status?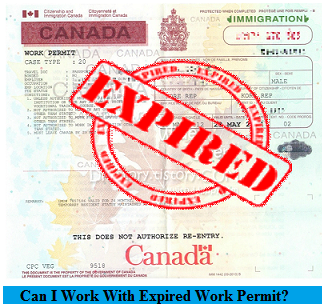 We were asked this question: What happens if I fall out of status? My visa expires? I'm still in the country? What do I have to do? Do I have to leave?
Well, it's a very common question, and unfortunately, it's a very common occurrence. For many reasons a person's status, either visitor, or work study, expires and in Canada that could cause some serious problems as well as the United States.
What Happens if my Visa Expires in Canada?
Let me speak to the Canadian situation. If your status expires, for example, if you're on a study permit or even a visitor's status and you realize that, "Uh-oh, I'm out of status. Do I have to leave?" Well, not necessarily. You can apply for an extension or a reinstatement of your status depending upon the date of your document.
For example, if your study permit expired let's say a month ago, you just didn't realize it, there's a mechanism where you can apply for a reinstatement of your status so long as it's within 90 days. If it's beyond 90 days, that is a real problem because you may not be able to get a reinstatement and you may have to apply for a new visa and that could require you to leave the country.
Now again, it depends on the circumstances. Every case is different. You definitely should speak to a lawyer if you are in that situation.
Reinstatement of Your Visa Status
The reinstatement could be approved or it could not be approved. You have to pay a special fee, by the way. If it is approved, you can proceed with remaining in Canada. If it's not approved, typically you're out of luck, and you're going to have to leave the country and potentially reapply for reentry from overseas or outside the borders. It's very important. The first thing you should always keep in mind is to know when your status document expires. Put it in your calendar; make sure you're notified. There's a lot of ways to do that online these days. Don't rely on the government to tell you. That's not their job and they're not going to say, "Hey, Mr. Smith, your study permit is about to expire. You'd better apply for a new one." That's your responsibility. There are options.
What Happens if my Visa Expires in the US?
Now, in the United States it's a little bit different. There are rules of overstay. There's a three-year rule, a three-year bar rule. There's a 180-day situation. It's very different, so you have to speak to a U.S. attorney about your situation, about your overstay situation. We have U.S. attorneys who work at our office but it's very important — the U.S. laws are different than the Canadian laws.
If your application, or I should say, your visa is out of status, you fall out of status, don't automatically panic. There are definitely things that can be done. The first thing I would do is make sure you speak to someone who knows how to help you and can offer you options for you to get your situation resolved.
Hopefully, this has given you some insight into what to do. Pick up the phone and call a professional if you're in that situation. But first and foremost, make sure you are aware, well in advance, when your status is going to expire because this way you can apply for an extension. It's not a reinstatement situation and many times there shouldn't be a problem.
Have You Overstayed your Visa in Canada or the U.S.?
If so, Contact VisaPlace today. All our cases are handled by competent and experienced immigration professionals who are affiliated with VisaPlace. These professionals consist of lawyers, licensed paralegals and consultants who work for Niren and Associates an award winning immigration firm that adheres to the highest standards of client service.
Ready for the next step? Book your 1 on 1 consultation now or call us at 1-888-317-5770.
Have a Question related to your Immigration Needs?
Click here to fill out the FREE Immigration Assessment form below and get a response within 24 hours to see if you're eligible.
The assessment form should take approximately 5-7 minutes to complete. We will get back to you within one business day to let you know if we are able to help.
The content and comments of this blog are not legal advise and and may not be accurate or complete. If you require legal advice, contact a licensed legal practitioner directly. If you post on this blog, you assume full responsibility for disclosing your identity to the public and VisaPlace nor its affiliates are not responsible for protecting your privacy nor your identity concerning your participation in our blog and you assume any risks in participating.
Customer Reviews
Migrating is a hard task for anyone. Finding a job is even harder. Once I got a job offer, things started moving rapidly. So, I called used VisaPlace (Niren and associates) to assist with the process. Rania and Richard deserve the utmost respect in getting the job done. They have been patient with me and some set backs. Very professional.! Hands down, money was well spent. Thanks Rania and Richard, you make an awesome team. You'll definitely have a repeat customer with me !! I was very impressed at how well they were organized and had a positive experience. Very good and professional work led to a successful outcome. I highly recommend using VisaPlace.
I'll like to say I had an awesome initial consultation with Rania Abboud. She was knowledgeable, made the initial process easy and understood my situation. I am excited and hopeful to continue consulting this company. You do a great job for immigrants. Also, Natalie Walcz was great, she handled my situation professionally. Great team. Definitely assets to your company.
Completely smooth process. Rania did a great job in my Canada work permit. The team is absolutely competent and knowledgeable. Alicea was so amazing and was able to answer any of my questions immediately. I had peace of mind throughout the application. I would recommend them to other friends looking for assistance with their applications.